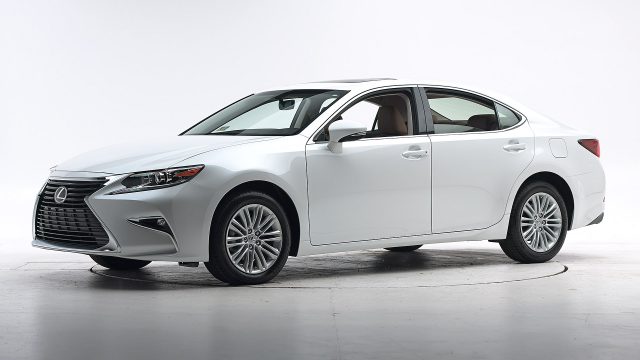 The previous generation of the Lexus ES sedan (XV40, 5th-gen) did not perform well in the IIHS small overlap test, with its A pillar completely fractured during the impact.
The current generation (6th-gen) Lexus ES was revealed back in April 2012, several months before IIHS announcing the small overlap frontal crash test. Therefore, we can safely assumed that the new ES design was still not well prepared for such test. This can explain why there is no small overlap test for the 2013 – 2015 model year.
The Lexus ES has received a mid-cycle update for the 2016 model year, besides cosmetic changes, significant enhancements are made to the car body. The engine bay structure, together with the passenger cabin A-pillar, roof rail, hinge pillar etc., are strengthened to improve its small overlap crash safety.
Obviously the new design worked: from the measurement data published by IIHS, as well as the below photos, you can see there is only minimal deformation occurred in the car's safety cage, a huge step forward when compared to the previous ES.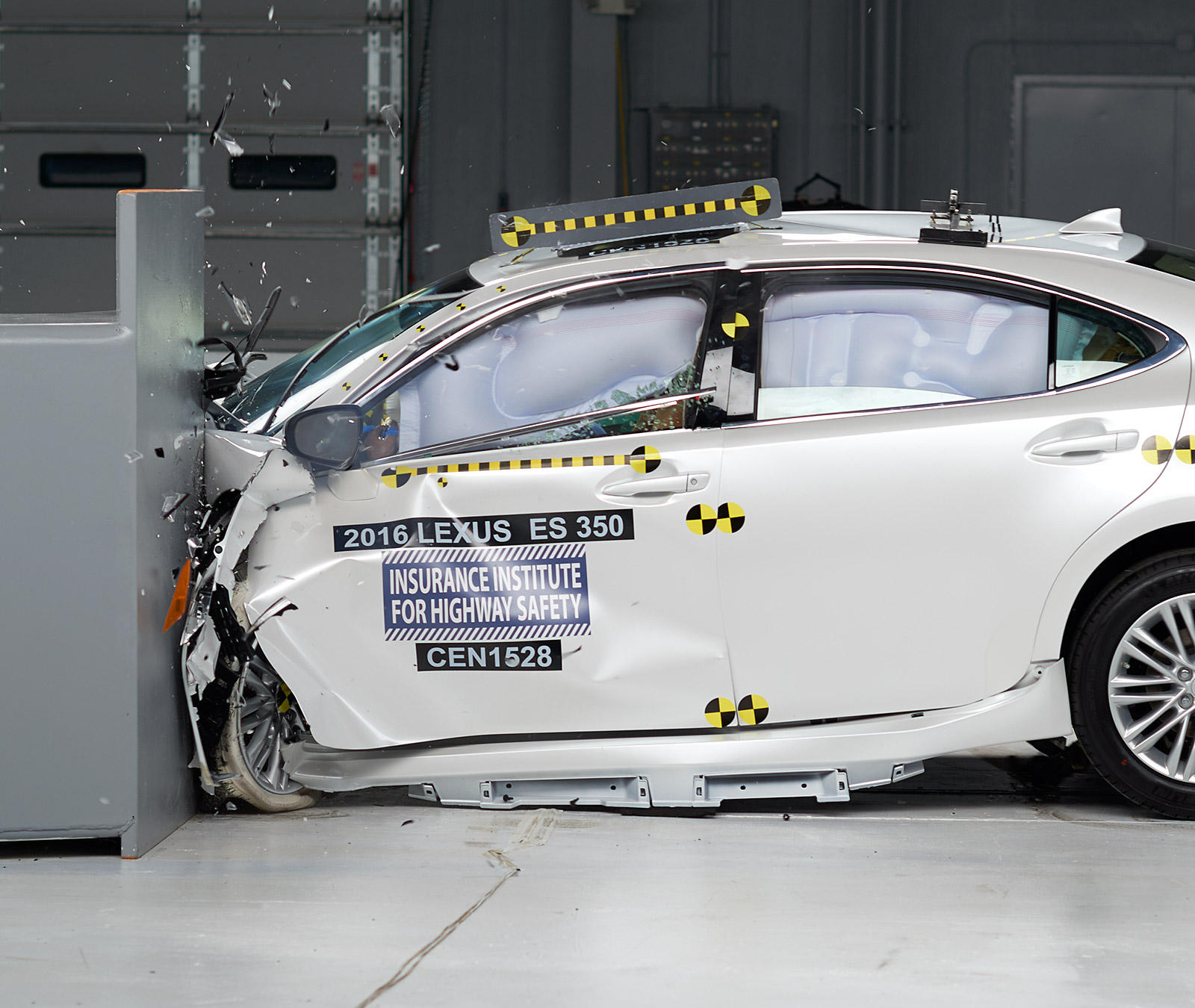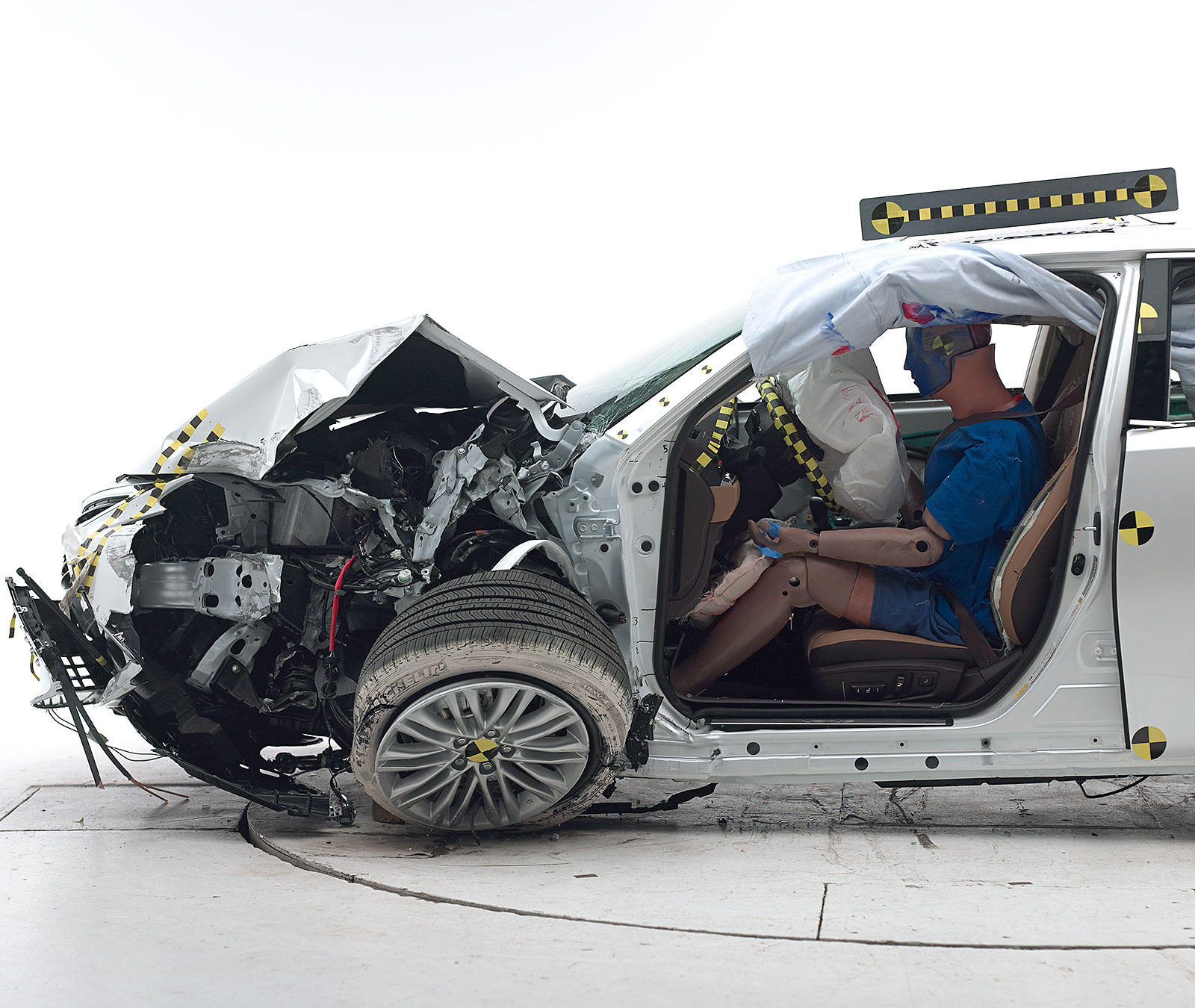 Looking at the current Lexus product line, most of its newly-designed models (for example NX, RC) all performed quite well in the crash test, and the RC coupe even got the best ever side impact result. This indicates Lexus is catching up with its previous major weak point: car body rigidity and safety.
Comments
comments