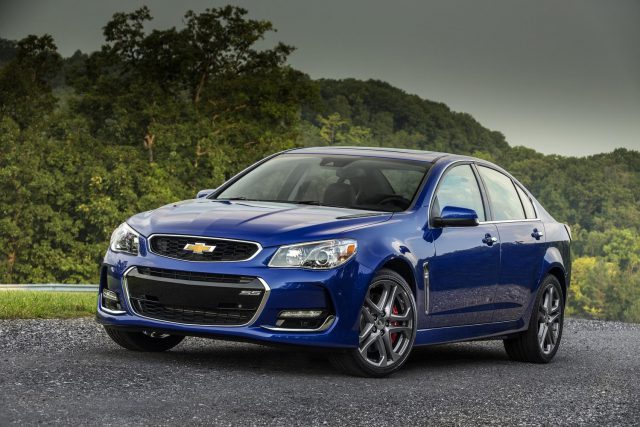 If you want a V8-powered sedan, now it is a good time to jump in the 2016 Chevrolet SS, because GM is officially offering 20% off MSRP on some 2016 model year car models, including the legendary SS.
For a quick glance: the Chevrolet SS is the re-badged Holden Commodore, which is made in Australia (by GM's subsidiary Holden). The only engine option offered in the SS is GM's LS3 V8 (which was also used in previous C6 generation of Corvette), good for 415 hp and 415 lb-ft of torque.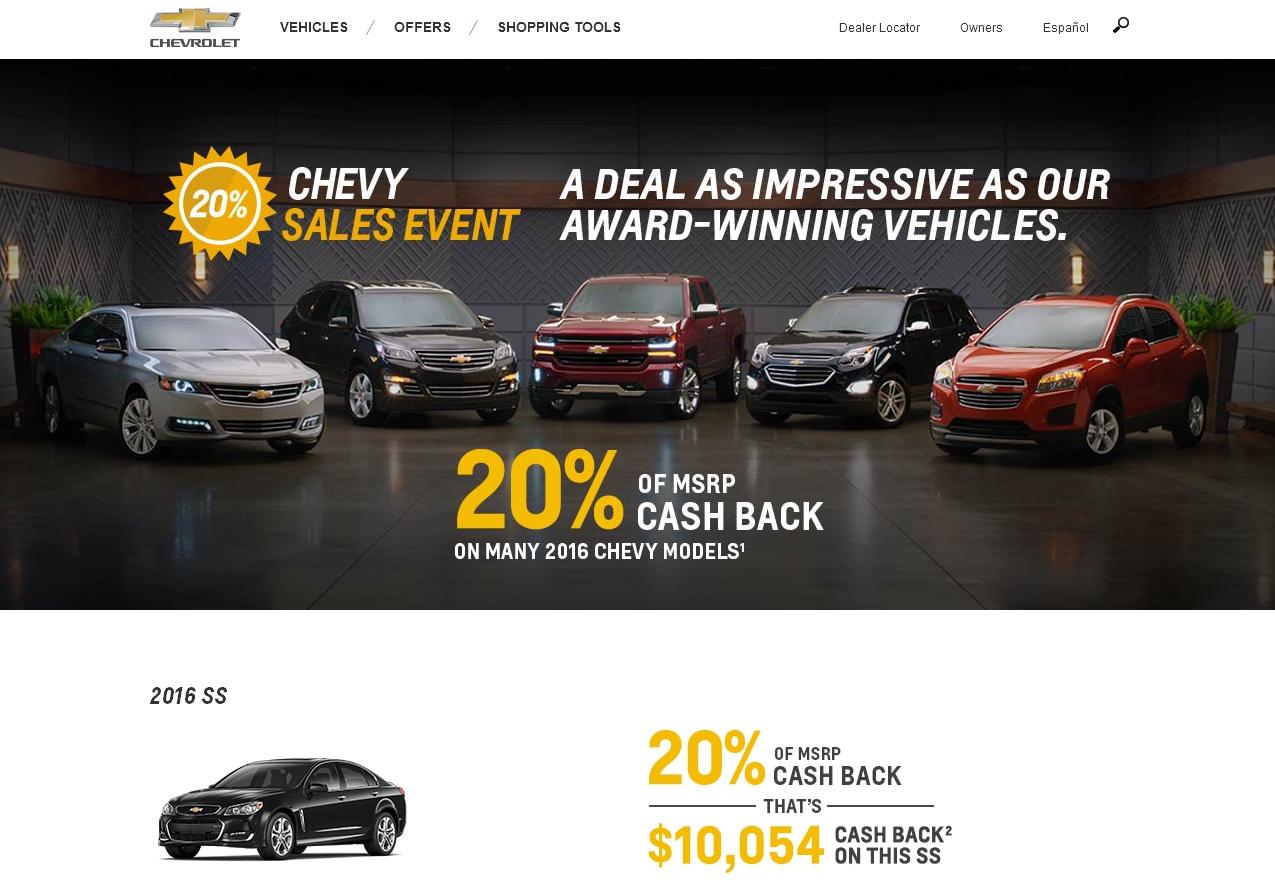 Most 2016 SS in-stock inventory carries a MSRP less than $50k, therefore 20% off put it less than $40k. Some user also notified us that after a little bit of haggle, they were able to negotiate another 5% off MSRP, which brings the final deal to be 25% off MSRP!
This is detailed pricing of a in-stock SS in southern California: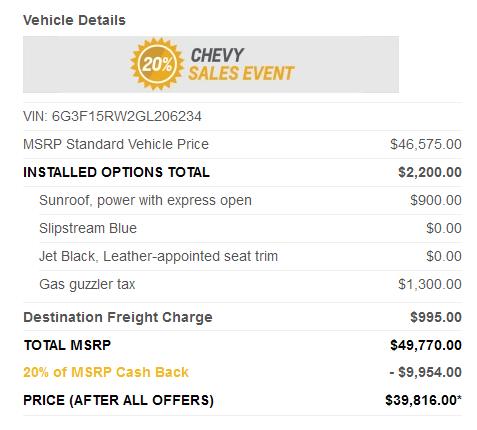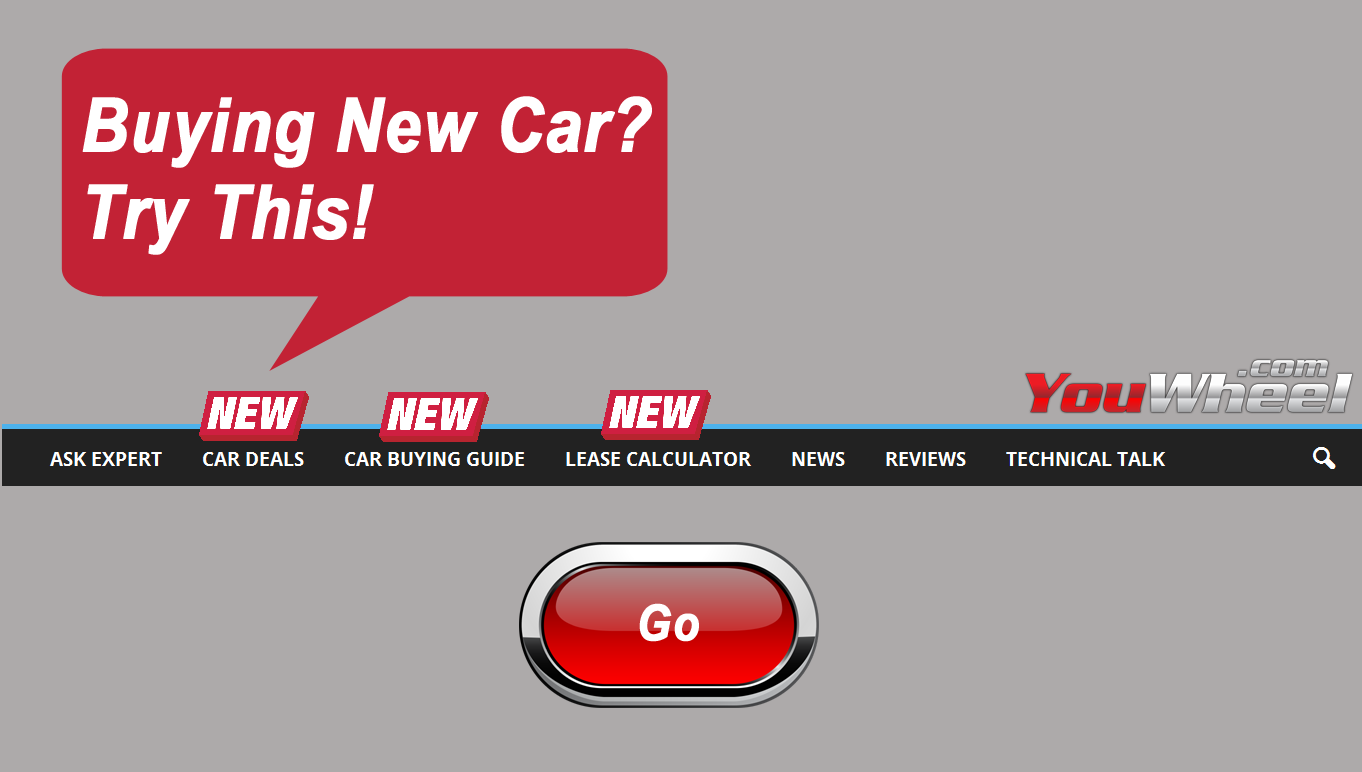 Pros of the Chevrolet SS are:
Naturally aspirated V8 engine, 400+ hp
Magnetic Ride Suspension is standard. This system can electronically and dynamically adjust the suspension shock's stiffness, providing precise, sporty handling and smooth comfortable ride at the same time
Full-size sedan, fits 5 adults comfortably
A practical full-size V8 sedan for around $37k? This seems to be a super good deal, right? However I also need to tell you why the SS is sold so cheap, hence you can decide for yourself.
Major factors that lead to its low sales volume:
LS3 V8 is an old engine, consumes more fuel and has low MPG (14/20/16 MPG, local/highway/combined). Especially, for SS with the 6-speed automatic transmission, you also need to pay $1,300 of US gas guzzler tax
It is based on the GM Zeta platform, an outdated and soon-to-be-obsolete framework; development can be dated back to late 1999
The refinement of its interior, and the electronic features are only as good/advance as its actual sale price. So do not expect a Mercedes S class-like experience in the Chevy SS cabin.
Another thing you may want to know: some rumors say the 2017 Chevy SS, which is the last model year, will come with GM's latest direct-injection LSA V8 (same engine on the C7 Corvette). I cannot guarantee the validity of this claim, so please take this with a grain of salt.
At last, please pay attention that this deal is only effective until July 8th, 2016. However I believe after that date, you can still easily ask your dealership to do more than 20% off MSRP on the SS.
Comments
comments