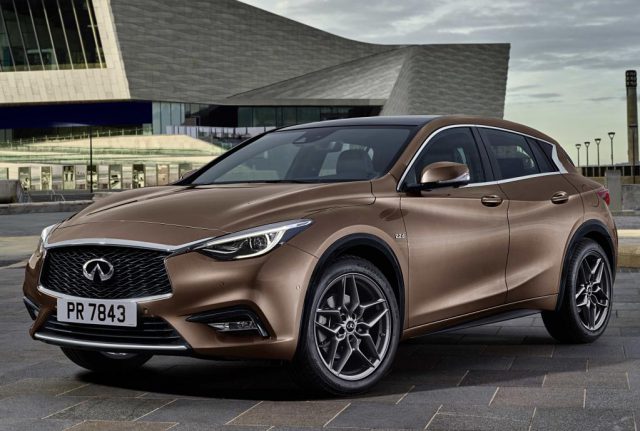 Currently the lowest entry level model in Infiniti's product line is the Q40 (previously the G37). However the Japnese luxury brand is going to receive a new model that sits below the Q40 soon: the Q30 hatchback.
Unfamiliar with the Q30? It is actually a re-skinned Mercedes-Benz CLA. The Q30 shares most of the mechanical parts with its Mercedes cousin, including the FWD platform, 2.0L turbocharged gasolin I4 and also the 2.2L diesel engine (sold in the European market), 7-speed DCT; even the electrical architecture is borrowed from Mercedes too (however Infiniti will provide a completely different UI and user experience for the infotainment system).
Despite sharing platform with Mercedes, Infiniti makes tweaks to the suspension system to differentiate the Q30's handling feel with the Mercedes CLA class.
For the upcoming QX30, similar situation applies. You can view it as a sibling of the Mercedes GLA class.
The Q30 will make its official debut in this year's Frankfurt Motor Show.
Comments
comments