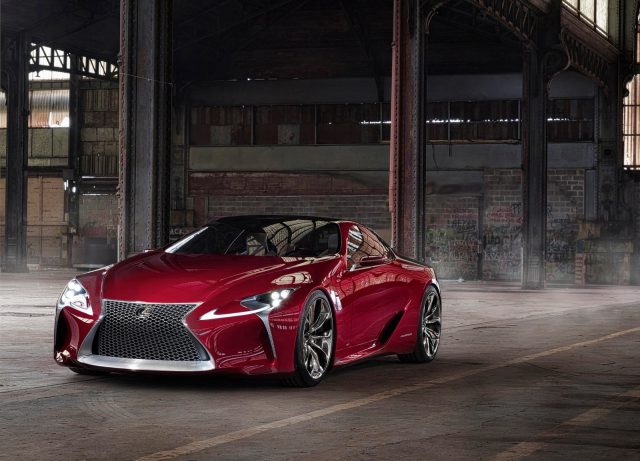 Nearly a year ago, we have previewed some news about the future Lexus V8 powerplant. Recently we heard more news from Lexus: the first model to receive this new series of V8 engines will be the upcoming 3rd-gen Lexus SC.
From our source, Toyota management has approved 2 of the 3 proposed powerplants (as has already been mentioned in the above previous article):
1. The naturally aspirated 5.0L V8, with output between 450hp – 480hp (depends on different applications) – confirmed;
2. The naturally aspirated 5.0L V8 plus hybrid electric motor, output will be above 500hp – confirmed;
3. A twin-turbocharged 5.0L V8, output will be in the 600hp league – Toyota still need to see how well the new SC performs in the market to make the decision.
The new SC will be announced in the next year as a 2017 model.
Besides the SC, we have something new to share with you today: the future Lexus LS flagship sedan (5th-gen) is going to use the similar powertrain: a NA V8 as standard, and also the V8 hybrid powerplant as an upgraded model. The new LS sedan will be announced two years later.
Which Car to Buy? What's the current BEST Price?
We provide latest real transaction price for most models!
Car model recommendations, options/packages selections – anything you can think of.
Just one simple thing you need to do: ASK US.
Comments
comments