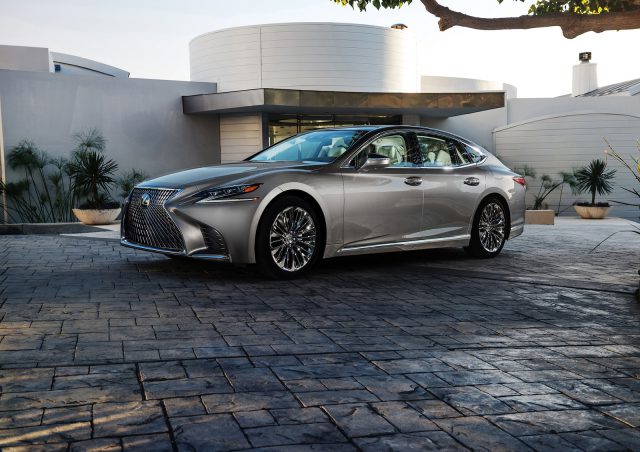 Lexus debuted the all-new 2018 LS500 flagship sedan at the 2017 Detroit auto show today. You may have already known that the only engine option at this point is a twin-turbo 3.5L V6.
Although the V6's technical specification proves it is more than enough to propel the full-size sedan, people who are buying this kind of cars usually expect a V8 simply due to its indication of social status.
However, for those potential buyers who are considering dropping the LS500 because of the V8 factor, please don't be disappointed, hang on!
We talked to a Toyota/Lexus senior executive at the scene of the auto show, expressing our concern about the V6-only decision. In response, he confirmed to us with this exciting information: Lexus is indeed designing a V8 variant of the 5th-gen LS at this moment.
The executive declined to provide more details – including the nomenclature, technical spec and releasing time frame. But he hints the wait will not be long.
While it is not easy to get concrete technical details before Lexus officially publishing it, we do have source to know the new model's name once Lexus management has made the final decision. We will report back once we hear anything new.
Comments
comments