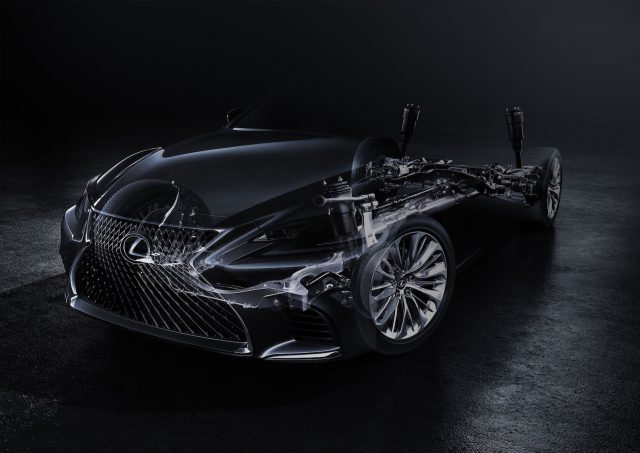 As seen above, Lexus has just released the first official teaser image of the upcoming 2018 Lexus LS flagship sedan – an all-new design to be debuted in next month's Detroit auto show.
The teaser image is more for the exterior looks (front grille, headlights) than the mechanical content. However, we can still see the new Lexus flagship's suspension design is mostly carried-over from the current 4th-gen LS.
Some rumor says the 2018 5th-gen LS will ditch the V8 in favor of the V6, but we do not believe in this – Toyota has already registered the "Lexus LS500" trademark (#2015073857), and also the "Lexus LS500h" (#2016069315). We are pretty sure the LS500 will come with the 5.0L V8 similar to the one on the GS F and the LC500.
Besides the LS500 and the LS500h, Lexus will also roll out the LS350 (registered trademark #2016069316). This is also the first time for the LS to have a V6 engine. However, Lexus may not introduce this trim into the US market.
In fact, simply comparing the exhaust pipes and drive shaft layout in the above teaser, you will immediately find that the corresponding portion of the image is almost like a clone of the GS F drivetrain scheme, as shown below.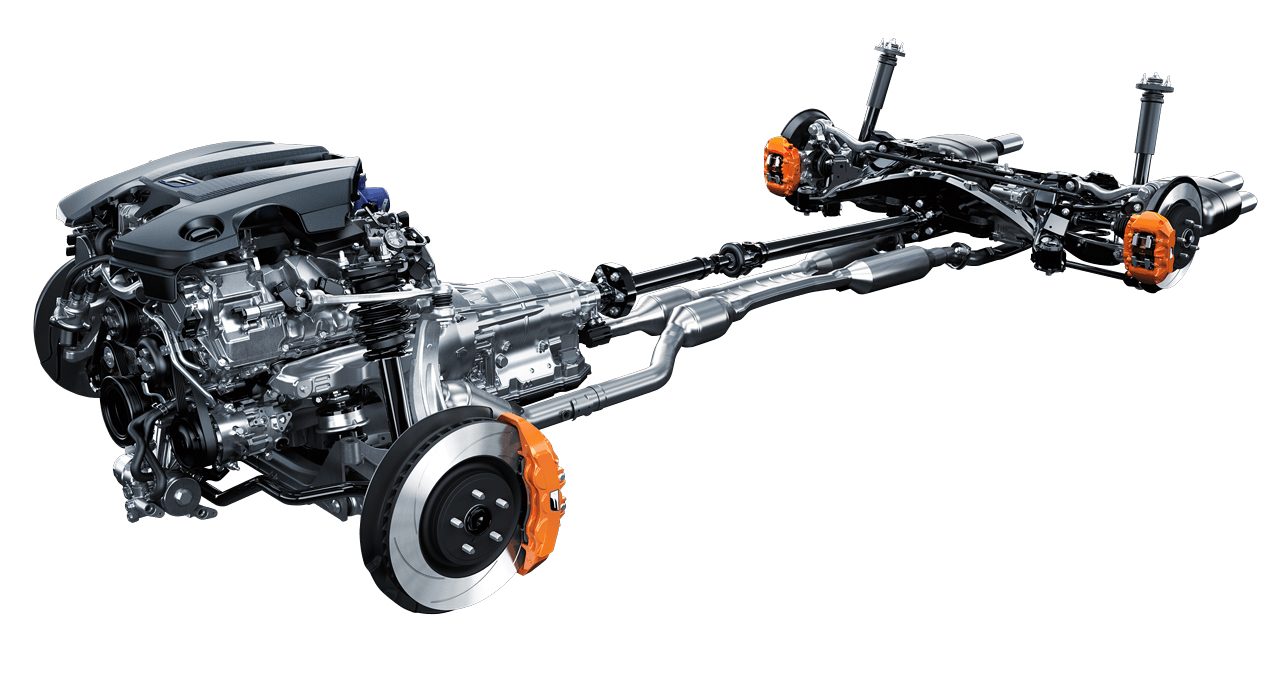 Lexus will provide more specifications and details about the 2018 LS near the opening of the Detroit debut. Meanwhile, all we know about this new car is in this article:
Comments
comments