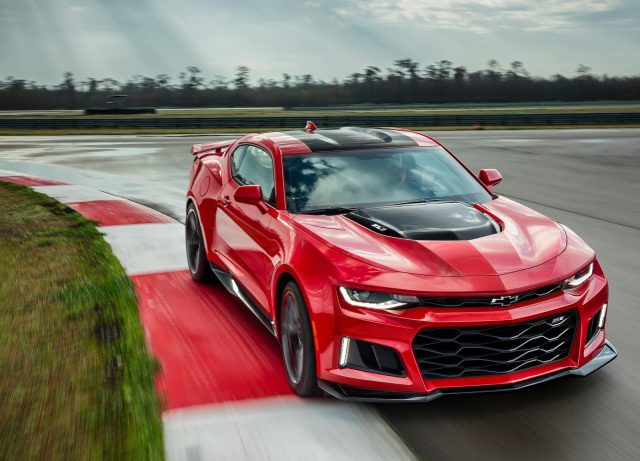 It has been awhile since Chevrolet announced the news that there is going to be a new member joining the Camaro family later this year: the 2017 Camaro ZL1.
What makes a big news today is: its powertrain's exact output number is published through the new model's ordering guide. Now it is official: the 2017 Camaro ZL1 will be powered by the 6.2L supercharged GM LT4 V8, with 650 HP and 650 lb-ft of torque. There is also another shining point: the Camaro ZL1 is also the first application of the new 10-speed automatic transmission, jointly developed by GM and Ford.
Although this output figure is identical to the current 2016 Corvette Z06, what makes the Camaro ZL1 competitive is its pricing – please note that the 2016 Corvette Z06 starts near $80k, while the Camaro ZL1 will be priced under $60k – and quite probably it is the cheapest car you can buy in US which has 600+ hp.
Interested in the new Camaro? Please read our test review on the 2016 Camaro:
Road Tested: 2016 Chevrolet Camaro V6
Comments
comments