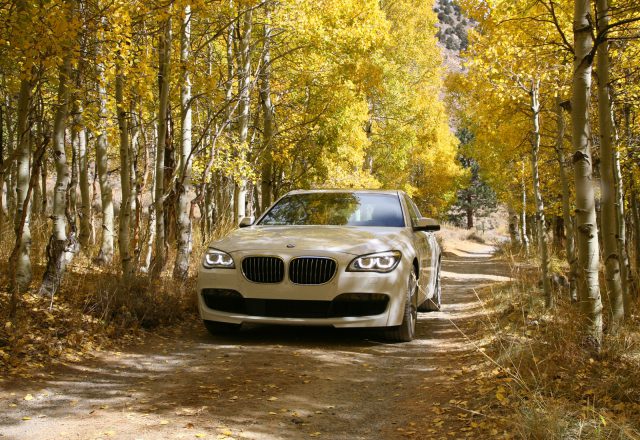 Talking about a road trip, most people won't deny the BMW flagship sedan to be a well-rounded candidate. We agree, so we took our 2015 BMW 750i long-term vehicle for a trip to the Mammoth Lakes in the last weekend.
Since our Alpine White tester fits nicely with the California Eastern Sierra fall color, we could not help but took quite a lot of gorgeous photos, as can be seen in the following chapters.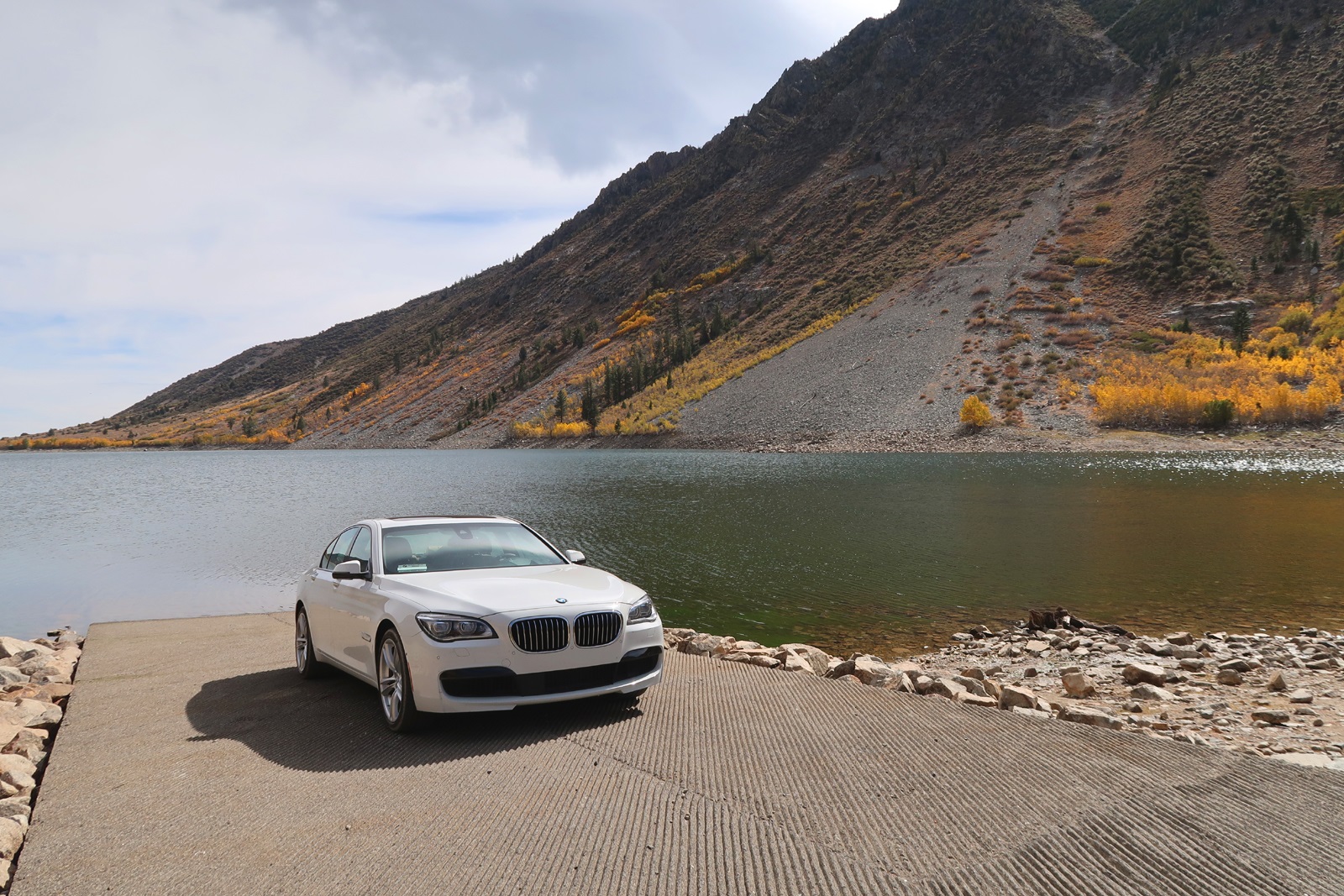 Things You May Consider Before You Go
Make sure your navigation can accept destinations using longitude + latitude coordinates (because many places do NOT have addresses in the "house number + street name" format); In the below chapters, I will provide GPS coordinate values for each scenic spot;

BMW's navigation system accepts destinations using longitude + latitude coordinates

Some roads are unpaved with lots of sharp gravel, this may poise to be a hazard for vehicles with low ground clearance or low profile tires;
Your car's interior will get lots of dirt during the trip (due to unpaved roads and trails), you may want to get a rental if you are agonized to see your car get dirty and hard to clean.
How Is Our 750i Doing?
Most of the time we are driving on US 395, it is straight and has very good surface conditions, therefore we did see lots of folks doing 80 mph+ and even triple-digits speed along the way.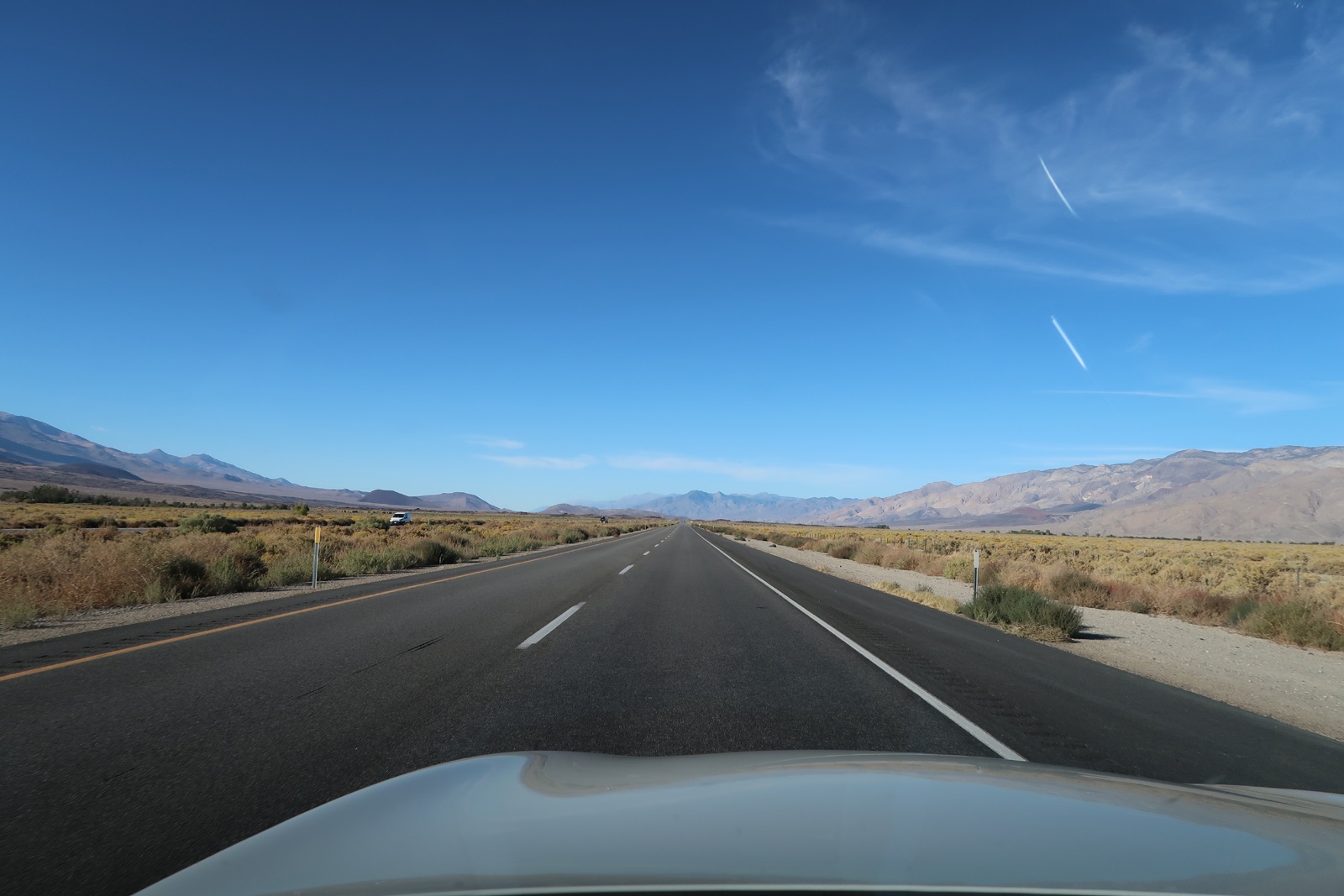 We are deeply impressed by the powerful N63B44Tu V8 inside the 750i, which churns out an astonishing torque of 480 lb-ft. Acceleration and passing are totally effortless and pleasant. From the instant enormous low-end torque delivery, you can easily tell this is a V8 engine (although it is also turbocharged).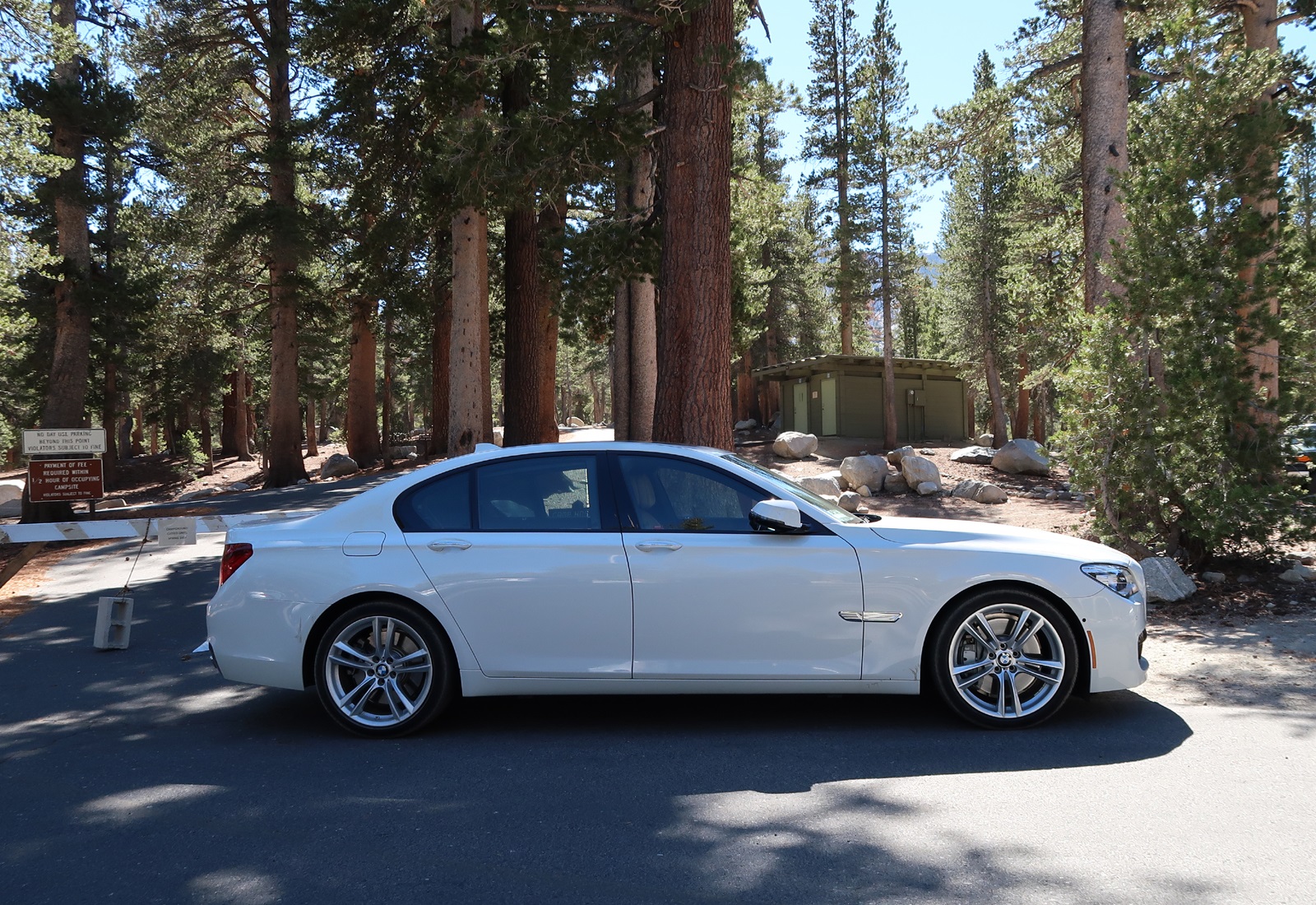 Our test vehicle comes with the M Sport package. From my point of view, it is suitable for highway cruising; however it is a little be awkward when we are driving it on some unpaved roads which you have to drive on to reach some attraction spots. It feels too harsh on uneven road surfaces, and amplifies the need for higher torsional rigidity of the car body.
Although BMW claims the body of the F01 7-Series is very stiff (see our list, its torsional rigidity = 37,500 Nm/deg), it is definitely not enough when gauging from today's latest standard – you can feel lots of slight but noticeable shaking/twisting of the car body at highway speed, which gives you a faint hint of driving a truck instead of a sedan. But anyway, the 750i is a rather heavy sedan which weights more than 2-ton.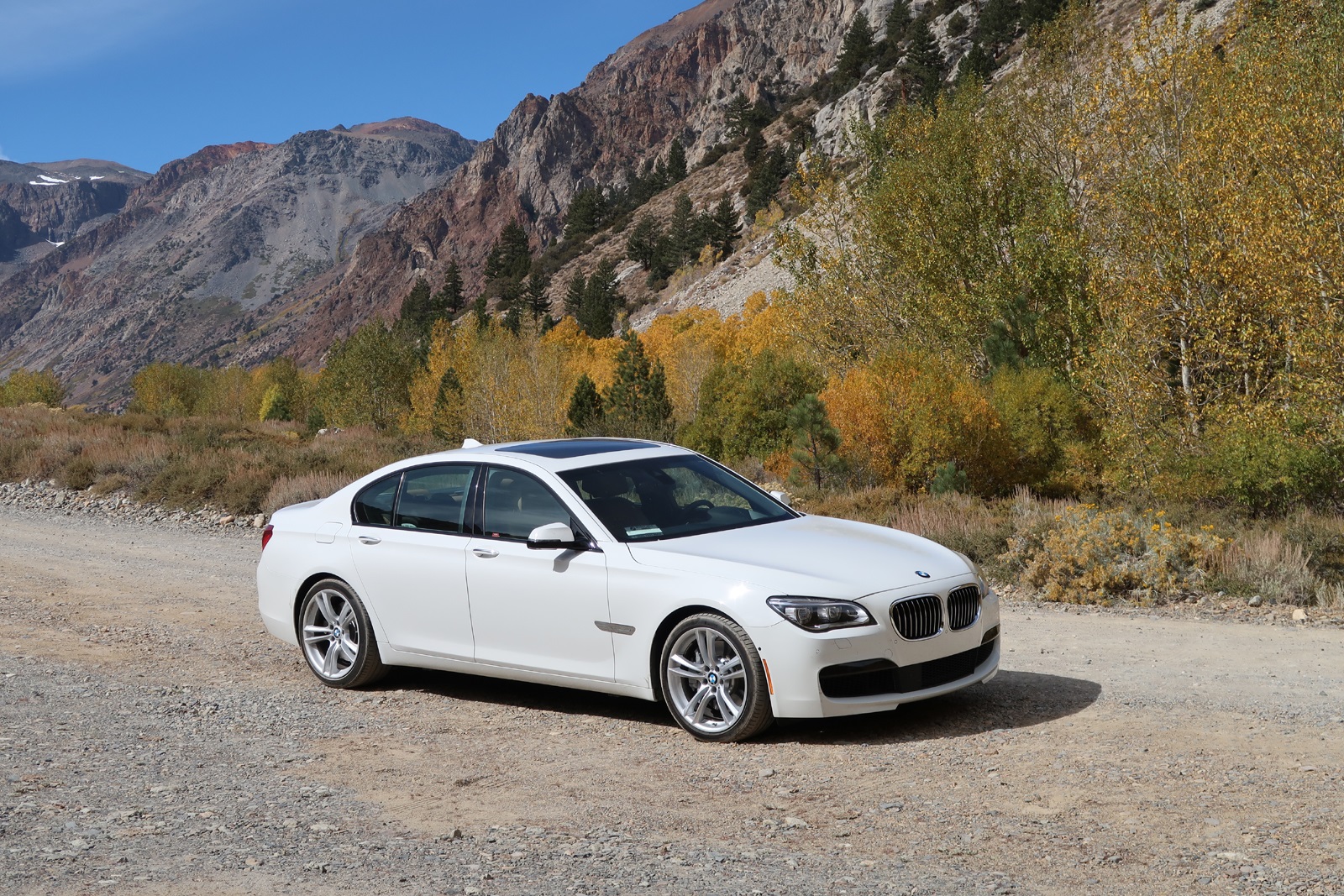 Generally speaking, I give the 750i a score of 80/100 for this trip. By the way, I am quite surprised that it handles the unpaved road quite well, given its low-profile sports tire and low ground clearance.
In the following, let me show you where we have taken the 750i to.
Lake Sabrina
GPS Coordinate: 37.212719, -118.613595
The fall color is between peak and past peak when we arrived. You can still see some of them but not many.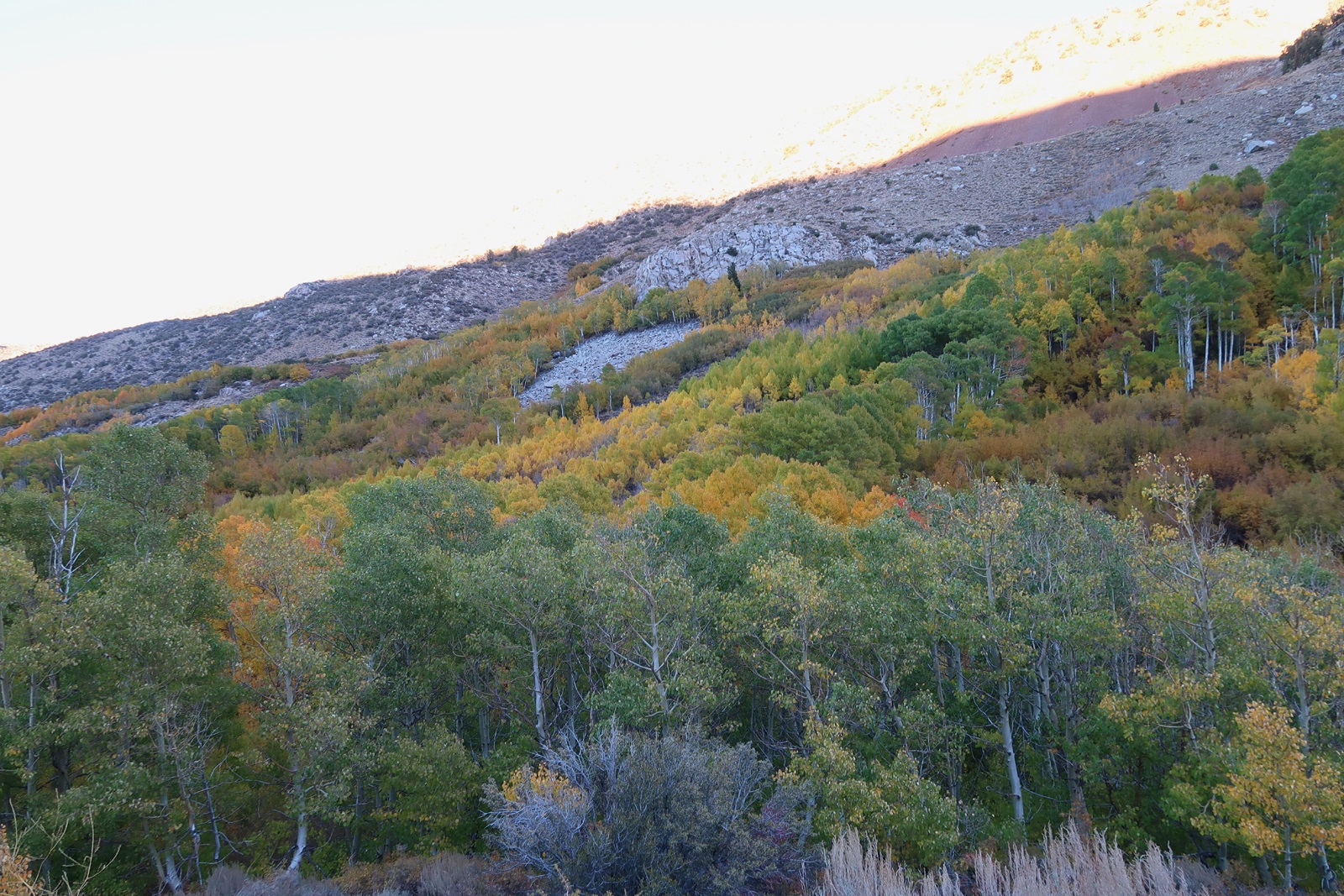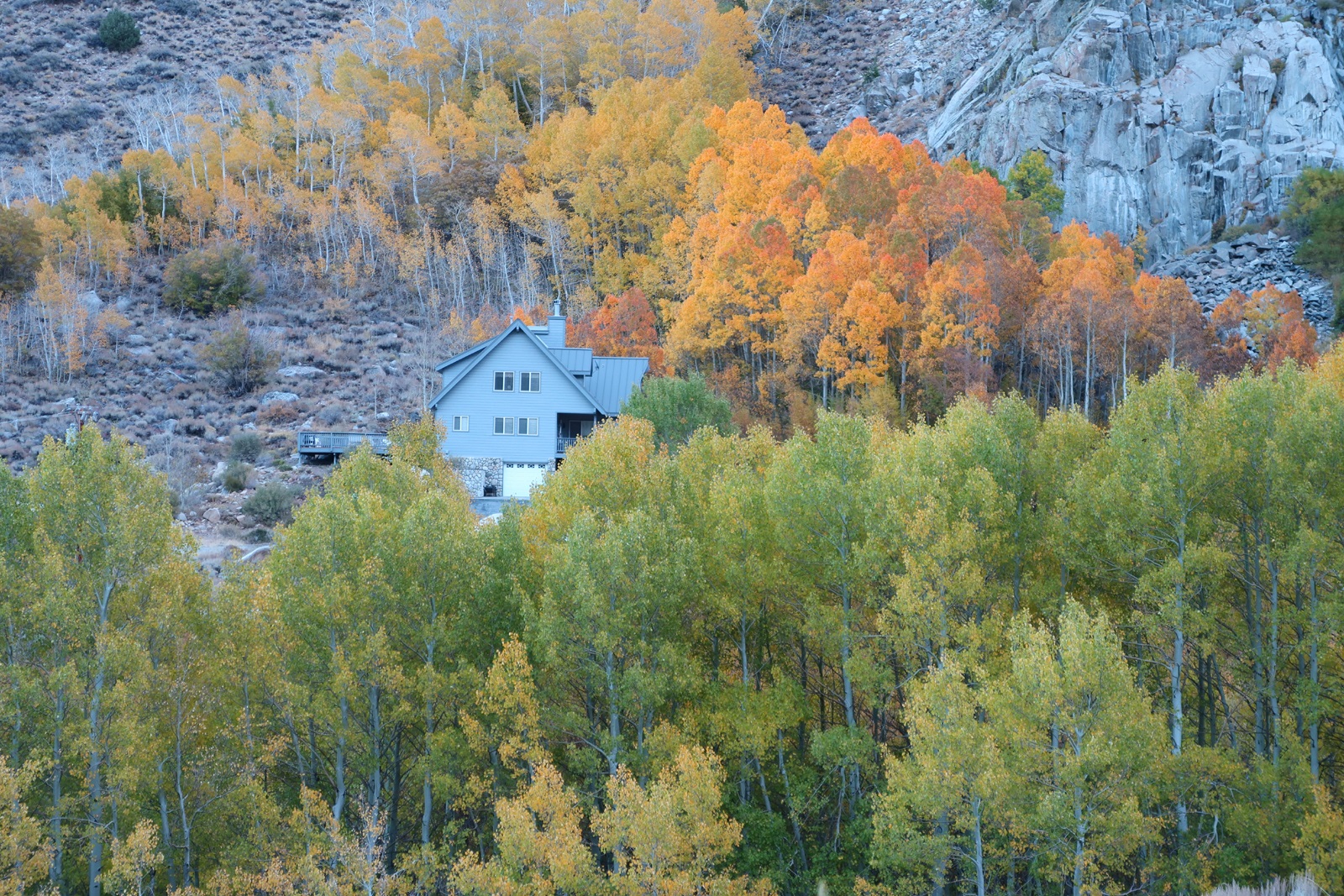 The only reason we pick this spot is: we are driving north from Orange County, so it does not cost extra time to stop by.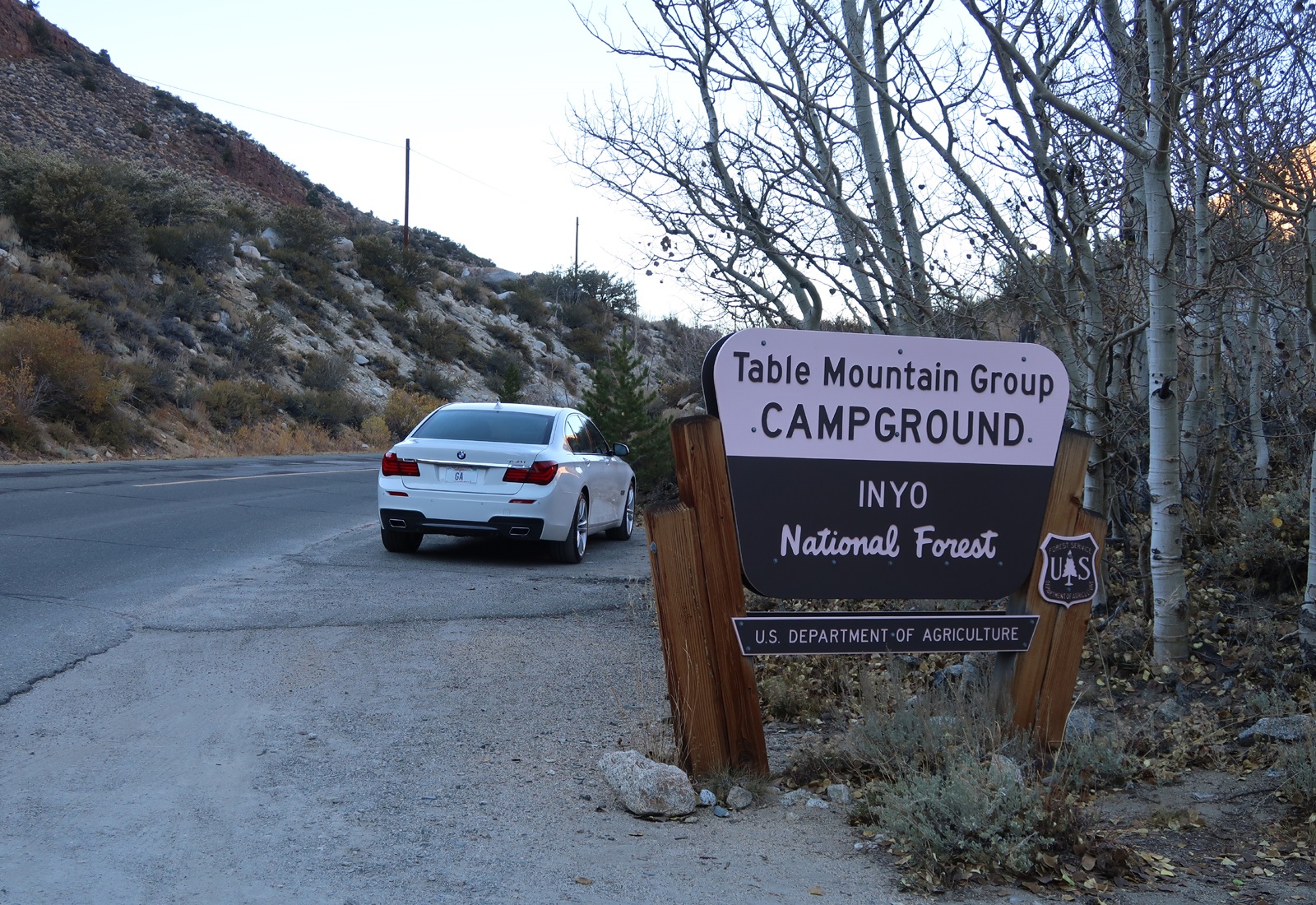 McGee Creek Trail
GPS Coordinate: 37.551516, -118.801789
Driving on US 395, turn into McGee Creek Rd, drive all the way to the end of the road and you will reach a parking lot, which is also the trail head.
The fall color are reaching peak, you can see them while walking on the trail. However, I suggest you not spending too much time in this spot, because there are places which are more beautiful in the following.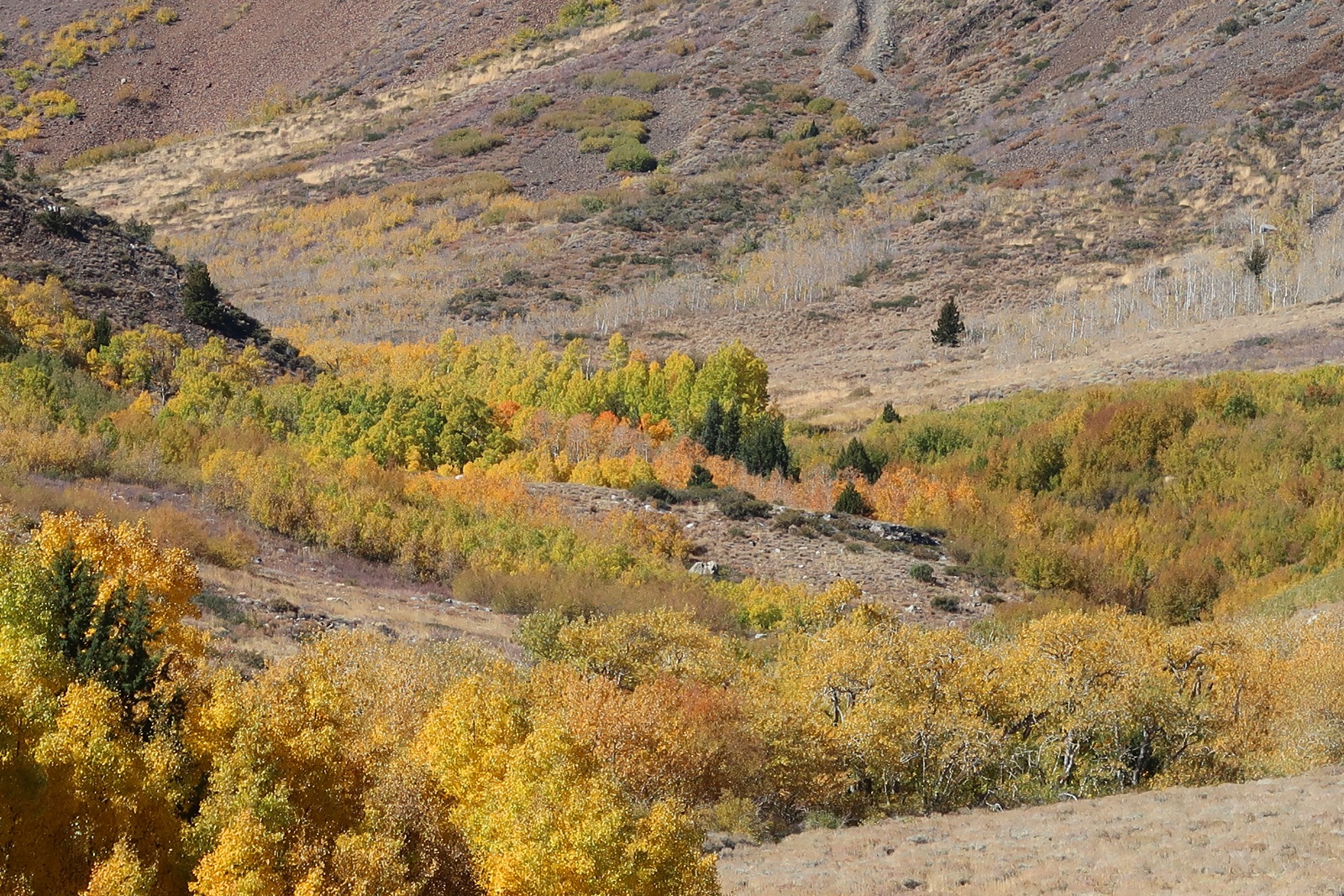 The first half section of the McGee Creek Rd are paved, but it is narrow – if there is another car coming in the opposite direction, both will need to move to the side and driving partially on road shoulder to clear.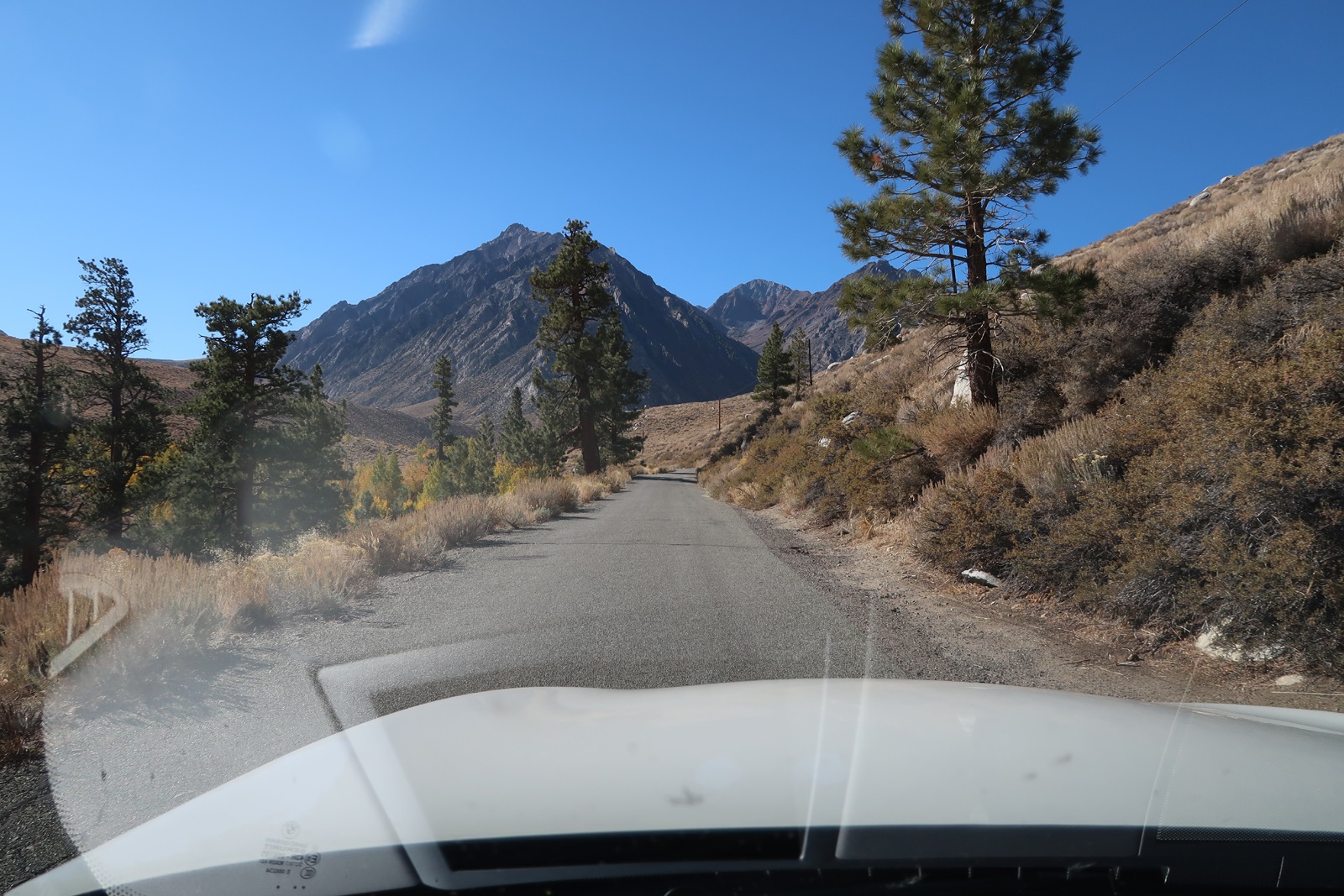 The second half of the road is unpaved, with lots of gravel, and they even get very sharp in some places. My heart sank to the bottom at that time: I am too afraid the 750i's low-profile tire may get punctured. It is kind of a scary experience.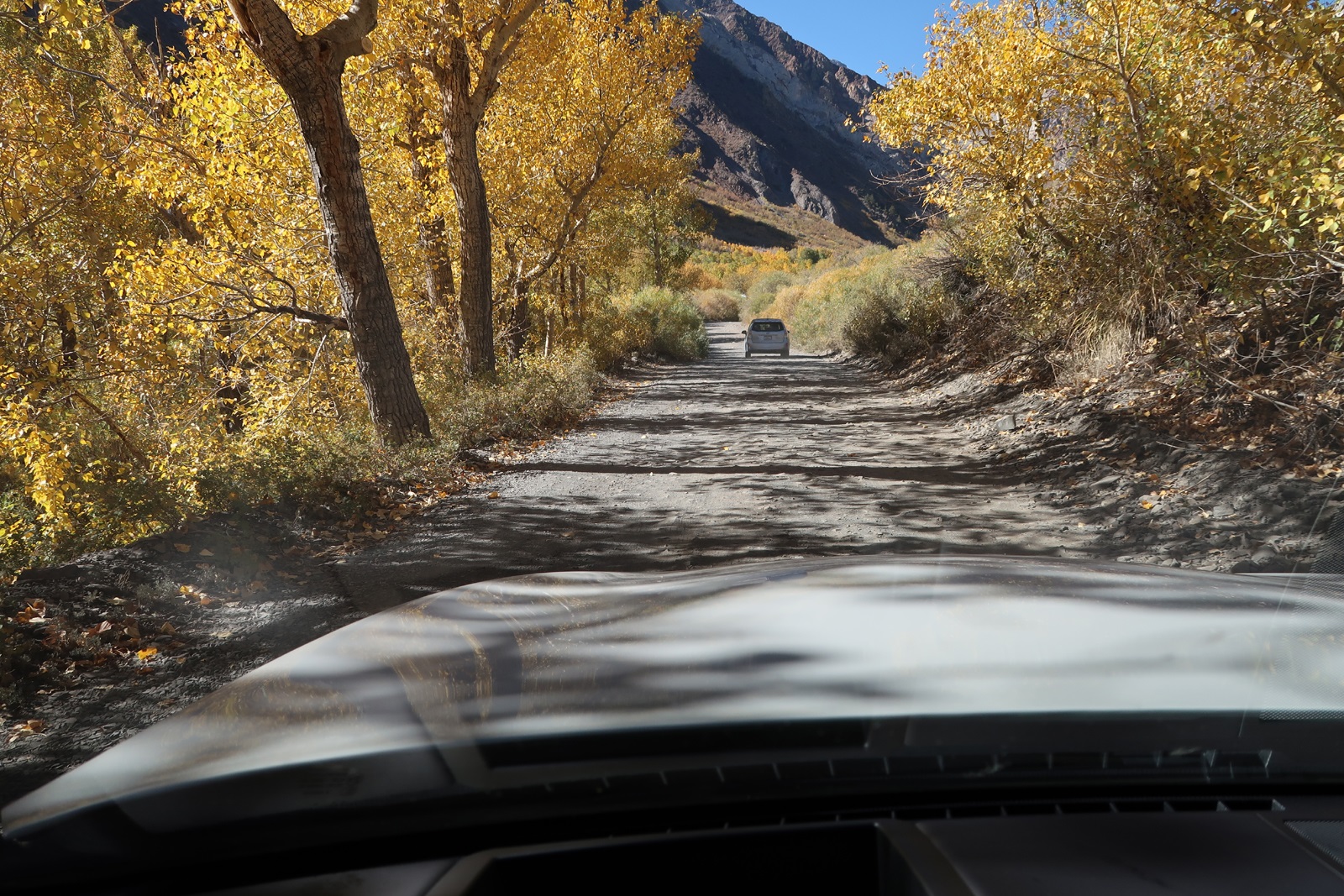 Lake Mary
GPS Coordinate: 37.602477, -118.998523
Near the town of Mammoth Lakes, there are two lakes called the "Twin Lakes" with breath-taking view. The first one is Lake Mary.
Obviously the fall color was not ready in Lake Mary when we were there. But please don't be disappointed, the next spot "Lake George" is much better and it is close (~ 5-min's drive).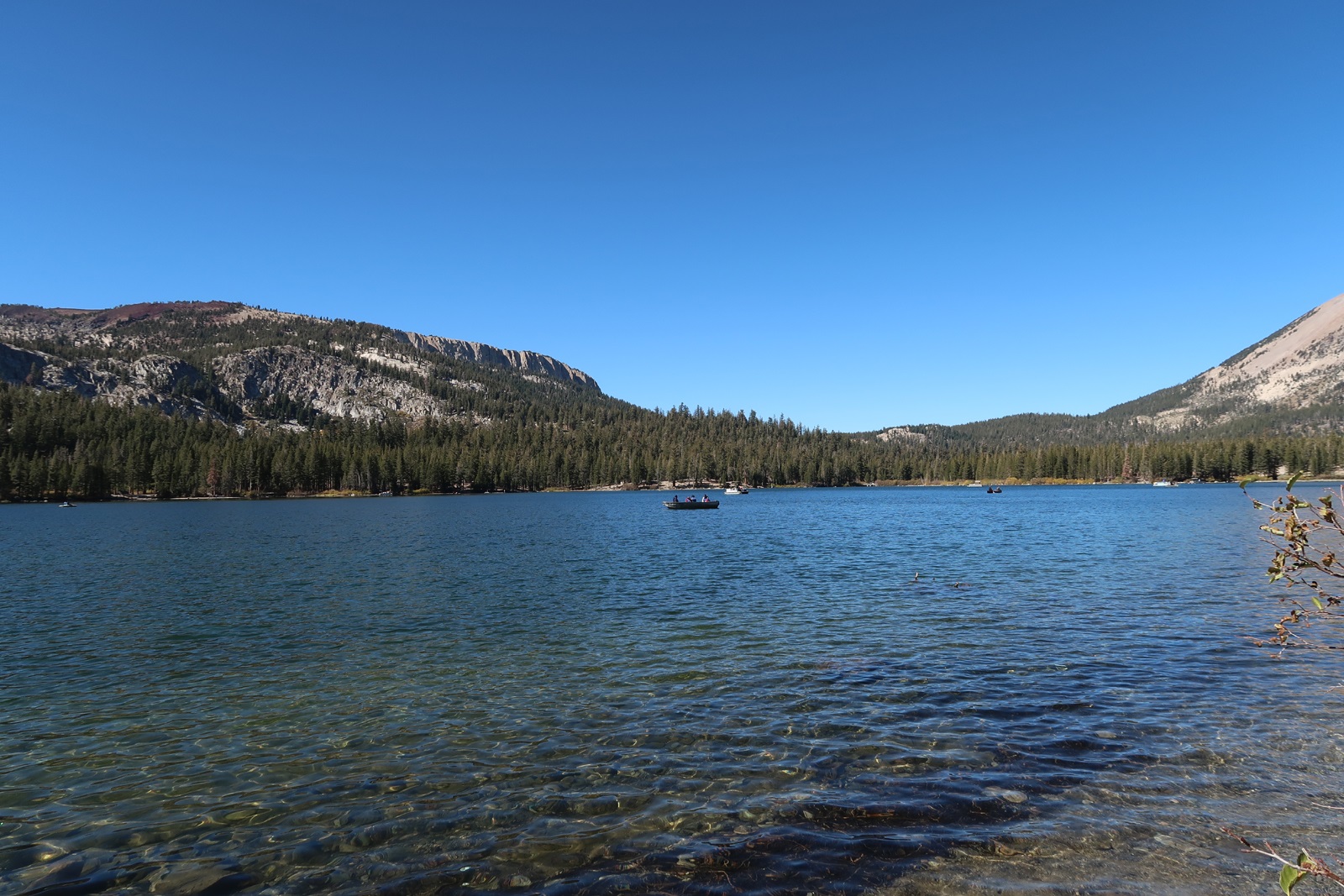 Lake George
GPS Coordinate: 37.603057, -119.011551
We cannot say it is completely ready, but look at the reflection in the lake, seasoned with pale green/yellow/red spots contrast with the dark green pine trees, it is a nice view. You can also rent a boat here.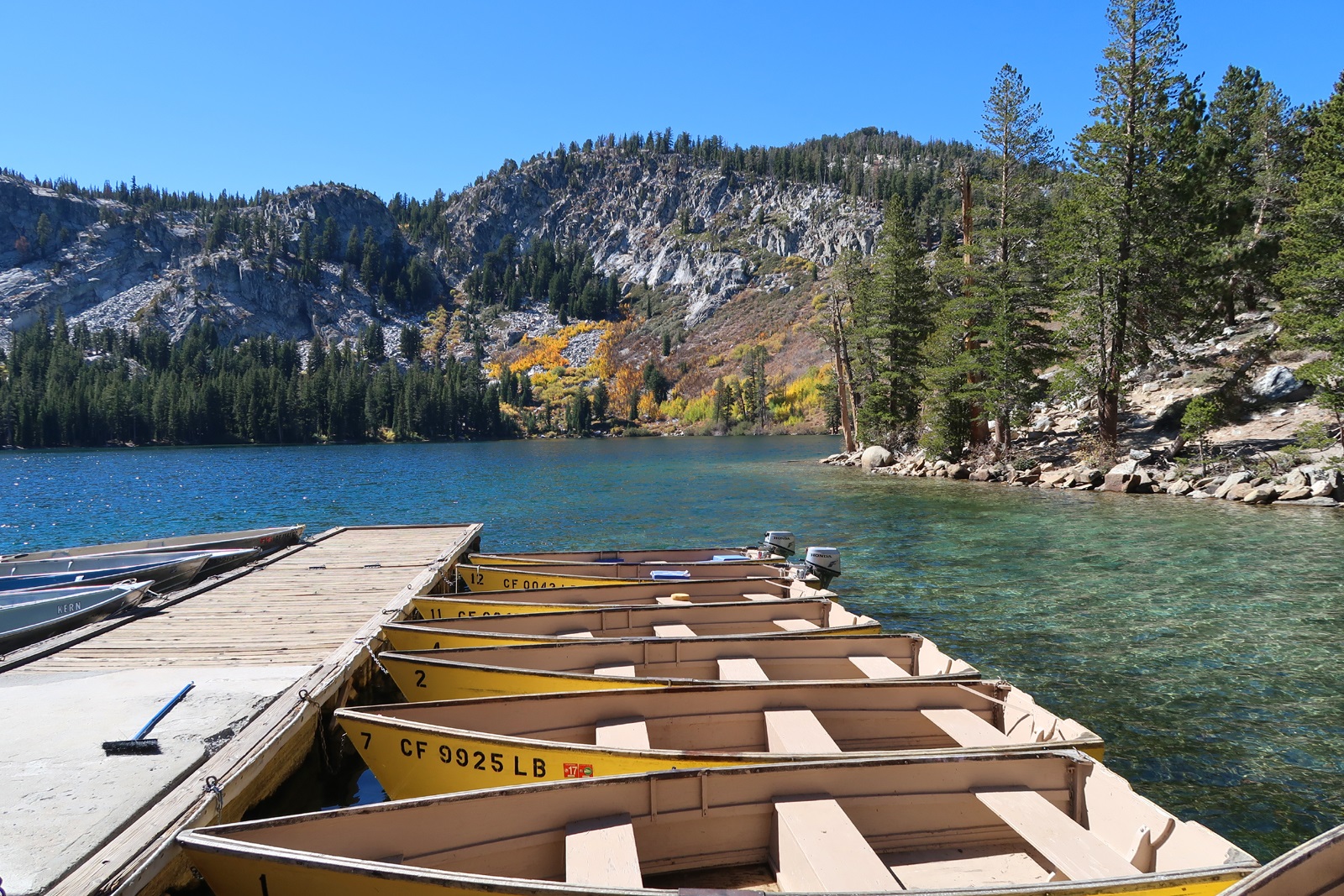 June Lake Loop
GPS Coordinate: 37.603057, -119.011551
June Lake Loop is supposed to be a good place to see the fall color, unfortunately we did not see what we have expected, so we simply took a photo then headed for the next spot. Later on, we found a great place to immerse ourselves into the fall color. So looking back, we do not regret the short stay in the June Lake Loop.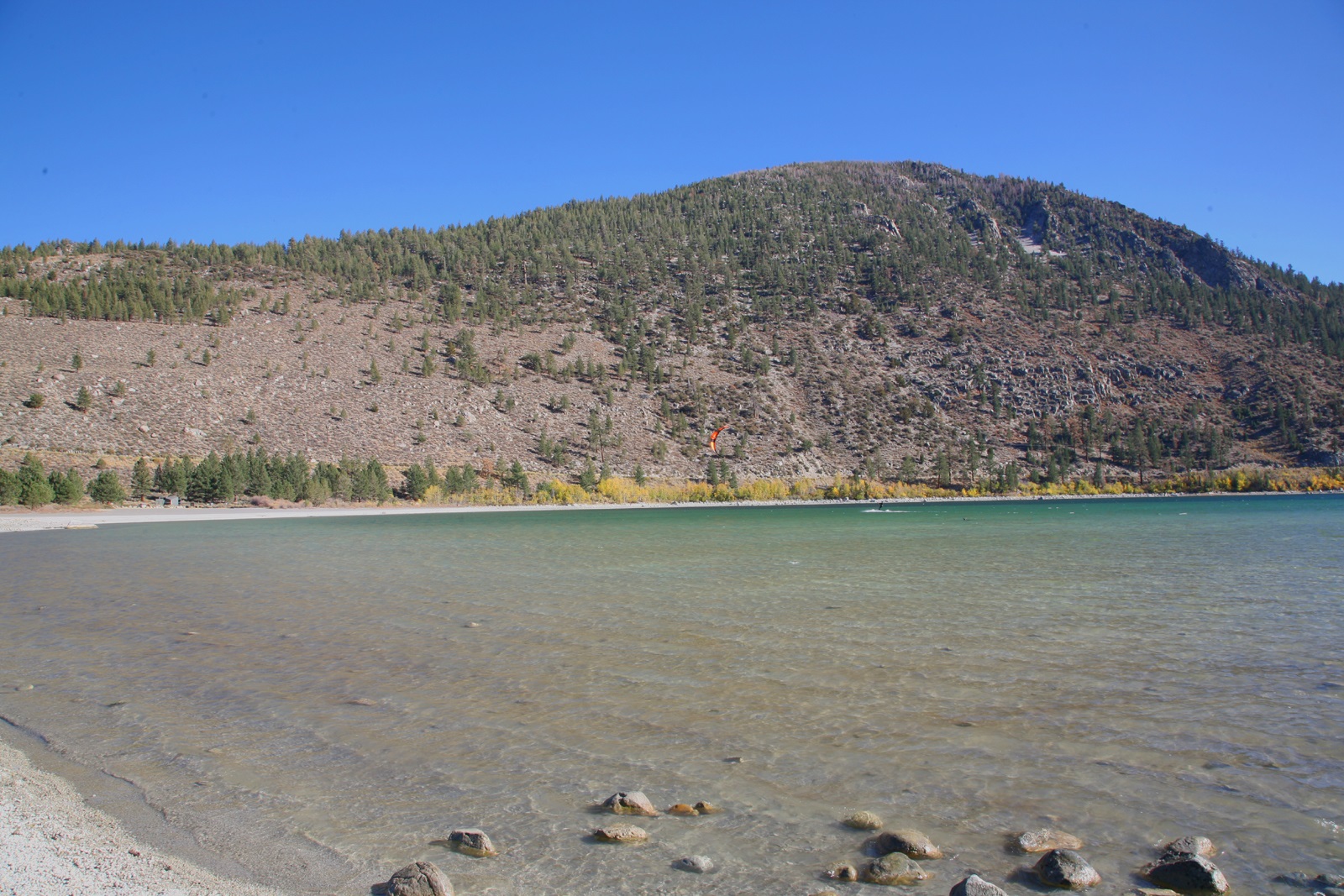 Mono Lake – South Tufa
GPS Coordinate: 37.939280, -119.026927
Many people say this is a must-see, and I agree. Mono lake is a large but shallow lake with high level of salt in its water. As time went by, the special chemical mixture in the lake water creates many "tufa towers", the south tufa area is a famous spot to appreciate the Mono Lake. Some tufa towers stand in the lake, thus giving tourist a spectacular view.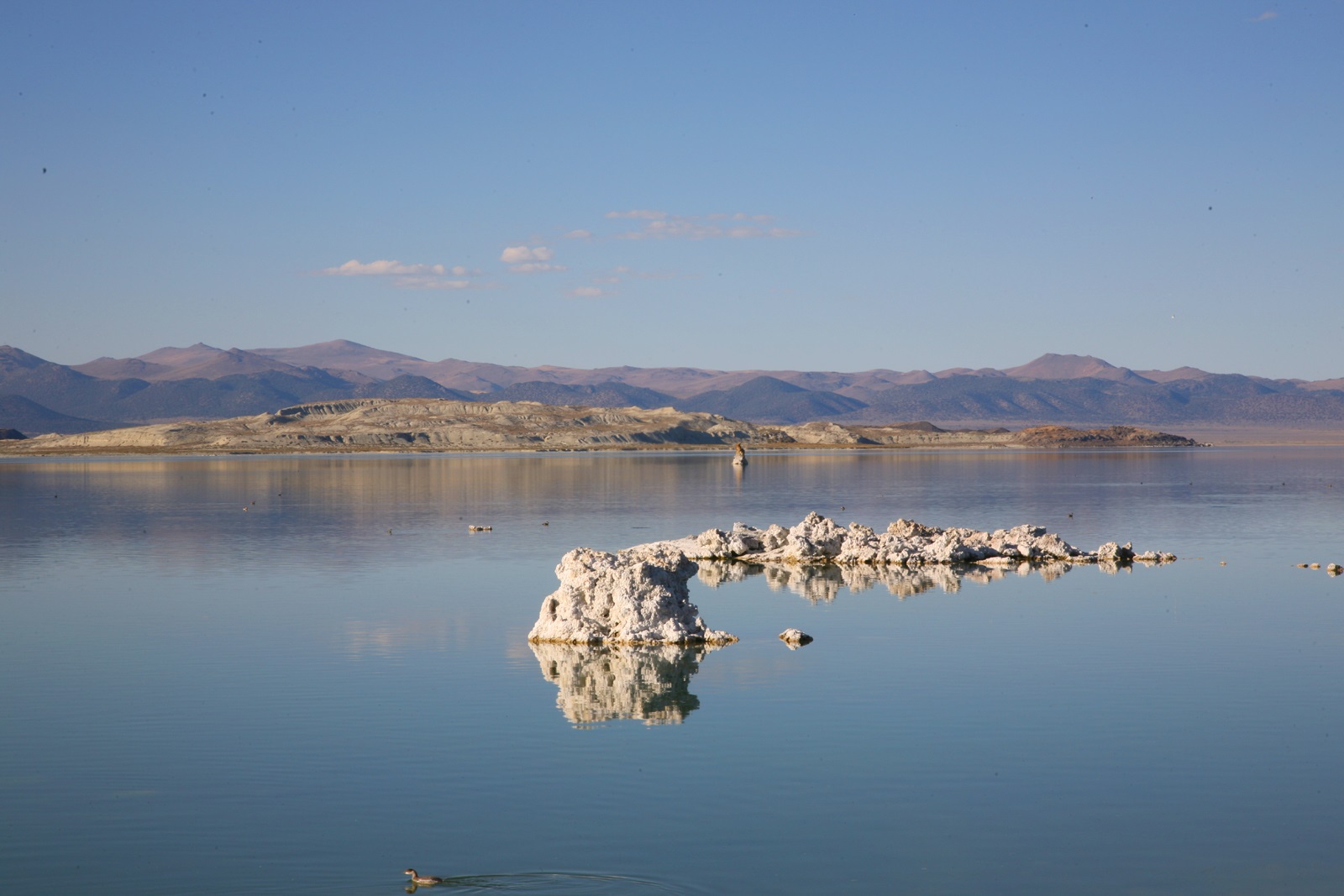 Go north on US 395, turn right at CA 120, drive for approx. 5 miles then you will see the road sign for the South Tufa location.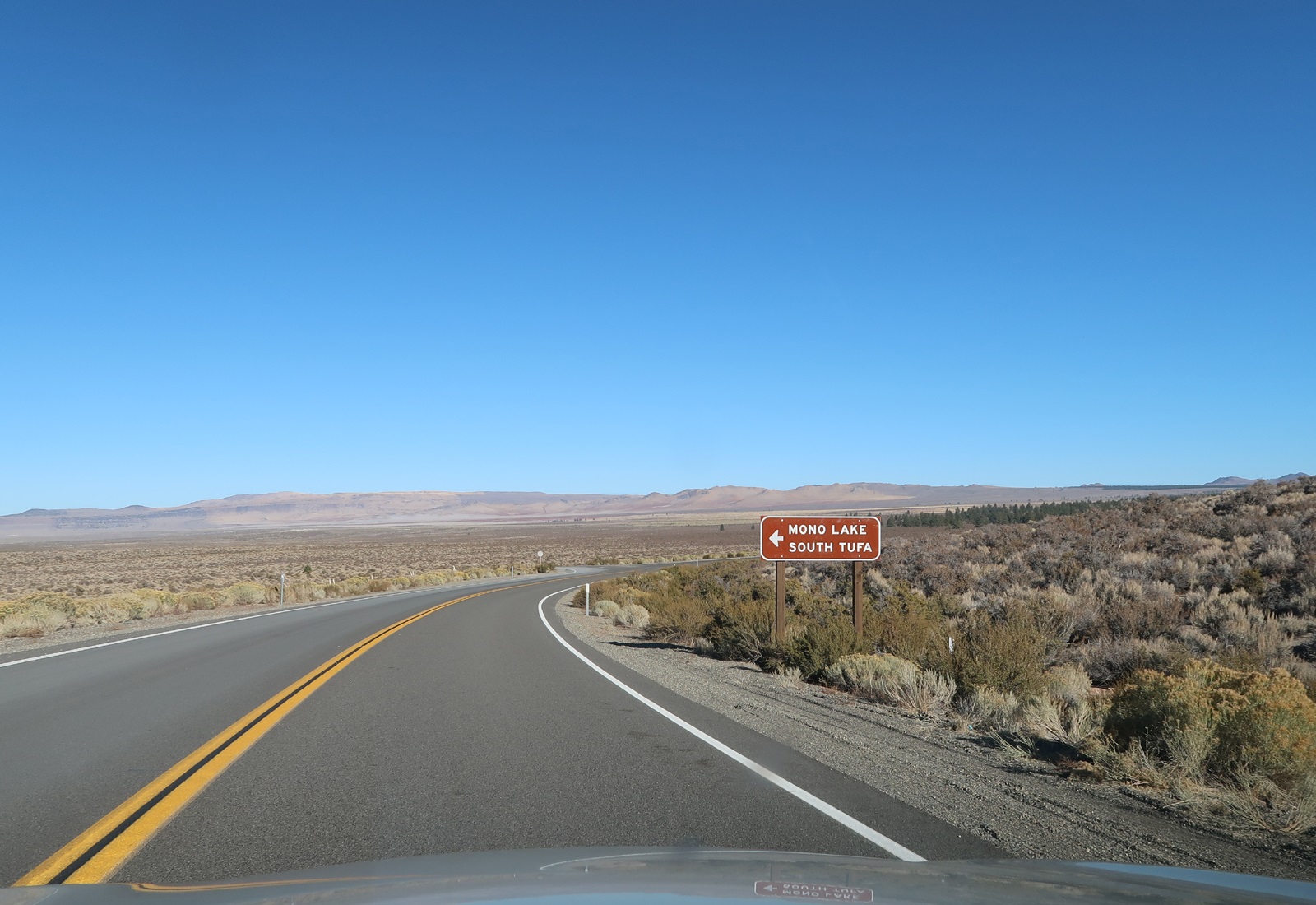 Again, after leaving CA 120, the road is unpaved with sharp gravel, drive carefully to avoid tire failure.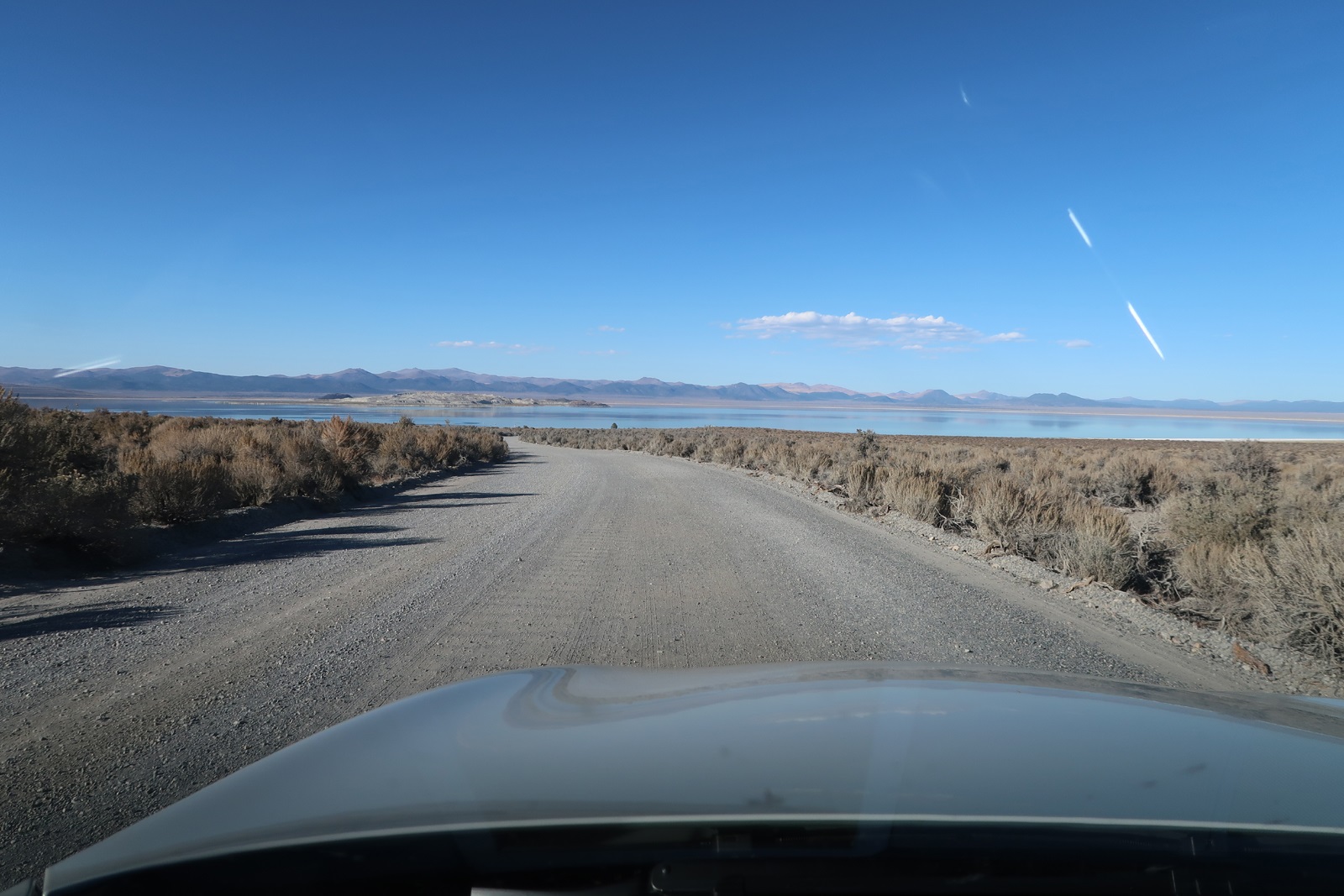 Lundy Canyon
GPS Coordinate: 38.032564, -119.221973
We saw the most beautiful fall color in this trip in the Lundy Canyon! On the way to Lundy Lake, there is plenty of vista point you can stop to take photos.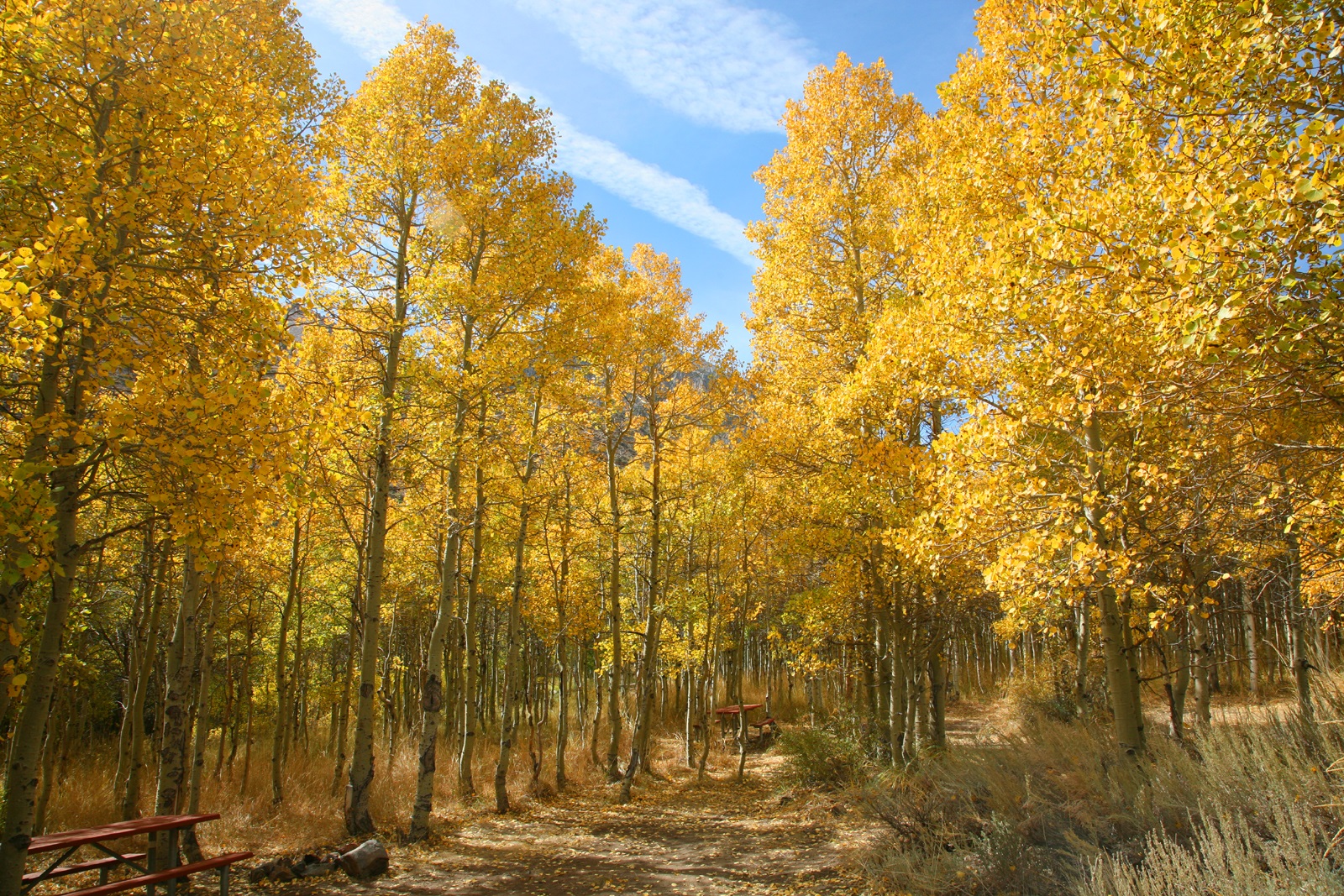 The road leads you to Lundy Lake, surrounded by abundant fall color.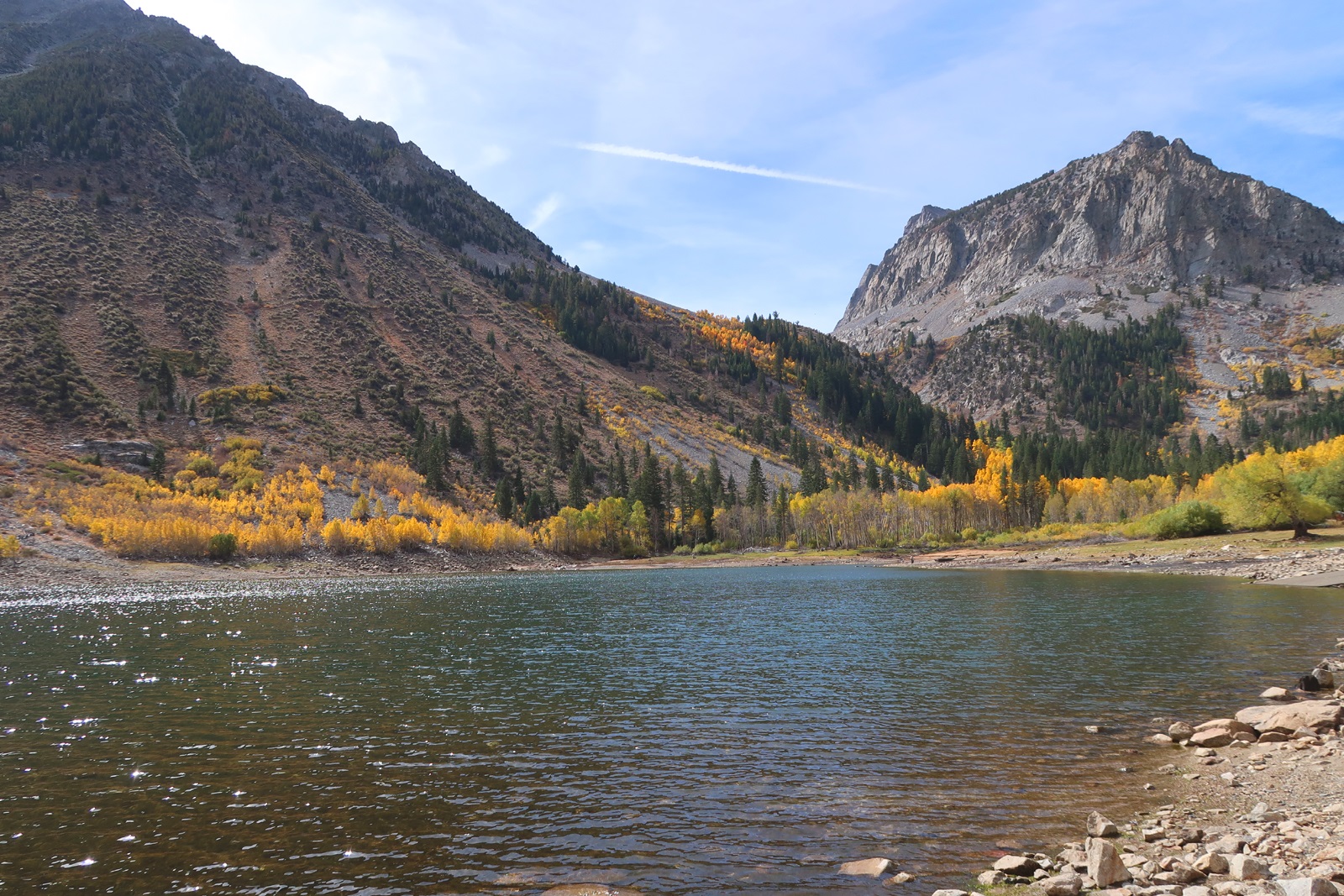 This is the end of our road trip, we drove for another 6 hours back to Orange County.
Summary
Obviously if you want to see a "massive" fall color which inflames the whole mountain, California Eastern Sierra area will not meet your expectation, and you should go to places such as the Great Lakes, or the New England regions.
However with a 3-day budget, this is actually the best choice, taking all factors such as time/expense/enjoyment quality into consideration.
Note: part of our enjoyment also comes from the 750i long-term vehicle.
Gallery: BMW 750i and the Fall Color
Comments
comments