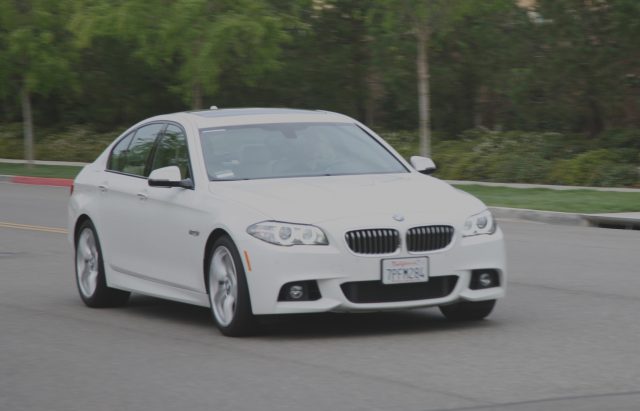 Last month we have reported a great lease deal for the 2016 BMW 535i (see it here).
For this month, the deal gets even better for the 2016 528i. Due to inventory pressure, according to our readers, now it is much easier to negotiate a good selling price on the 528i – many people get 18% off MSRP, some are even able to push the price down to 20% off MSRP.
For our calculation, let's assume the "worse case" scenario, which you are only able to get 18% off. For the 36-month, 10k/miles per year term, BMW USA is offering a residual value of 67% and money factor = 0.00137 on the 2016 528i.
As mentioned in our Ultimate BMW Buying Guide: do not forget the BMW Corporate Fleet Program rebate, which is $1,500, and 0.00020 Money Factor reduction for the 2016 5-Series!
Take a nicely-equipped 2016 528i for example: its MSRP is $53,745. Suppose you get 18% off MSRP, plus the $1,500 corporate fleet discount (which means the final selling price is around $42,600). I strongly suggest you to put down 7 MSDs to lower the money factor to 0.00088 (= 0.00137 – 7 X 0.00007 – 0.0002. See explanation here), enter the below numbers into our lease calculator:
MSRP: 53,745
Negotiated Price: 42,600
Acquisition Fee: 925
Residual Value: 67
Term: 36
Money Factor: 0.00088
Dealer Misc Fee: 80
Government Fee: 400
Tax Rate: 8
Then click "Submit", the following is the calculation result: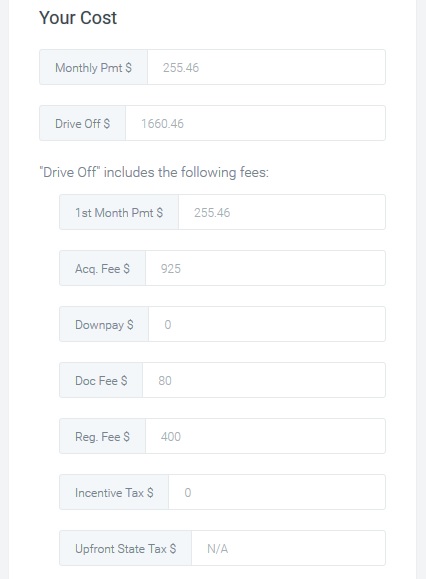 Monthly payment comes out to be around $255/month! Please note that the above "drive off" does not include the 7 MSDs (around $2,200), which will be refunded to you after lease end.
Remember, our lease deal standard is:
Monthly payment > 1% of MSRP

: only take this deal when you really like that car;

Monthly payment ~ 1% of MSRP

: a deal which is lukewarm;

Monthly payment ~0.9% of MSRP

: a good deal worth your money;

Monthly payment ~0.8% of MSRP

: I will take the deal in a heartbeat;

Monthly payment ≤ 0.7x% of MSRP

: go to sign the contract now!
For this 528i lease, the monthly payment is only 0.47% of the MSRP. Super good deal, don't wait.
Comments
comments