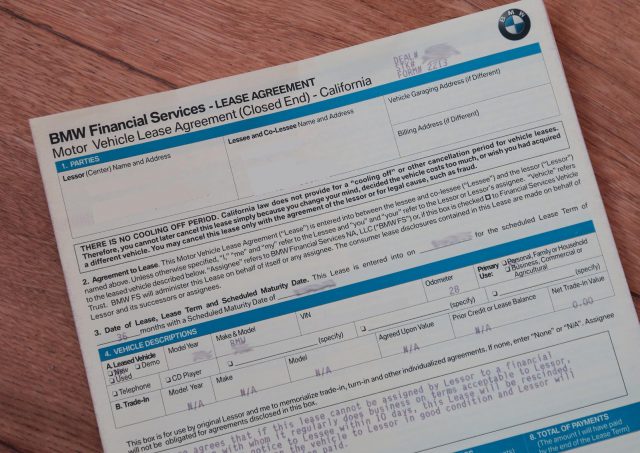 This is the 6th article in our Car Buying Guide series:
---
When you decide to lease a new car, you just need to focus on two key factors:
Sales price
Money factor
Explanation: sales price – it means you need to negotiate as hard as you can, as if you are buying the car; for money factor (MF) – MF X 2,400 = APR. Although each auto manufacturer has set a baseline MF for each model's leasing program, however dealership is allowed to markup the rate as high as they want to. If you have a good credit score, make sure to argue with your finance manager if he tried to close the deal using a higher MF. Bottom line: you have to get the factory baseline MF!
There are other terms in the lease contract, below is a brief list:
MSRP: it is the factory's recommend price of the exact car you are going to take delivery; obviously except for some limited edition collectible exotic cars, no one nowadays is going to buy a car with MSRP. So you need to negotiate hard to get a low Sales Price (mentioned above)
Residual Value: this is how much the car will worth when the term is ended. Residual value (RV) of a specific model/trim is generally set by the auto maker and is dynamically updated monthly. It depends on the mileage limit of your lease term (typically 10k/12k/15k miles/yr). Generally speaking, compared to the 10k miles/yr term, the RV is 1% lower for 12k miles/yr, and 3% lower for the 15k miles/yr term. RV cannot be negotiated.
Incentive Tax: this is the most ignored charge for the majority of consumers. To boost sales volume, it is a common practice for auto makers to provide car buyer some incentives/rebates (for example, loyalty offer, student/college grad offer etc.). However, some states charges tax on these incentives too! So if your final negotiated price contains a $2,000 factory rebate, you still need to pay your state sales tax for that $2,000, even you are leasing.
These states do NOT charge incentive tax for leasing:
Alaska, Arizona, Delaware, Iowa, Kansas, Kentucky, Louisiana, Massachusetts, Minnesota, Missouri, Montana, Nebraska, New Hampshire, Oklahoma, Oregon, Pennsylvania, Rhode Island, Texas, Utah, Vermont, Wyoming
Acquisition Fee: this is a mandatory charge for leasing a car. Different brands have different acquisition fee schedules, ranging from $500 to $1,000. Again, dealerships are allow to markup the acquisition fee too.
Down Payment: the amount you want to pay upfront toward the total leasing cost. Please do not be confused with the term of "Drive Off" (a.k.a Due at Signing). "Drive off" is the total amount you need to pay when you take delivery of the leased car (which includes 1st month payment, down payment, documentation fee, registration/title fee etc.), and it is not only the down payment.
I strongly suggest you NOT to pay any down payment! The reason is simple: why pay for something when you have not consume it? For example: when you are going to dine in a fine restaurant, will you pay before you eat?
Trade-in: this is in fact one type of "down payment". My suggestion: do NOT combine the trade-in with the leasing in one contract. Execute the lease with no trade-in and zero down payment, then sell your old car separately to any dealerships you find appropriate, and bring the cash back home.
Dealer Fees: examples of this type of fees are: documentation fee, advertising fee, training fee etc. These fees are not required by federal or state law. Tt is simply a method that dealership tries to earn more money from you, if they feel the negotiated sales price is too low, which hurts their profit. Of course you can also negotiate with them about this. In California, dealerships typically charge you around $80 for this item.
Government Fees: this is mandatory by the federal/state regulation, examples are DMV registration fee, title fee etc. These fees are impossible to negotiate or avoid.
Sales Tax: obviously, leasing a vehicle is considered a sales event in all states, so it will incur sales tax if the state you are going to register in is collecting sales tax. Different state's tax law are different, which may cause big difference in your total leasing cost given the same vehicle. So please use our advanced leasing calculator when you want to know what is the cost for your leasing.
Monthly Payment: the amount you need to pay monthly throughout the lease term.
Drive Off (or Due at Signing): the total amount you need to pay when you take delivery of the leased car (which includes 1st month payment, down payment, acquisition fee, documentation fee, registration/title fee etc.) Please be careful, combined with monthly payment, this is the most common area that dealership play tricks.
Since you can roll acquisition fee, doc fee or other fess into the monthly payment, it is possible the finance manager tells you he has already roll those fees into the monthly payment, but in fact it is not the case as printed on the contract. So you get a lower monthly payment but higher drive off.
Since many people just pay attention to the monthly payment, they may not discover this "error" until the contract is signed. Of course, when you have put your signature on the contract, there is nothing you can do to correct this. So please make sure to use our leasing calculator to double check BOTH of the monthly and drive off amounts printed on the contract, sometimes this can save you thousands of dollars!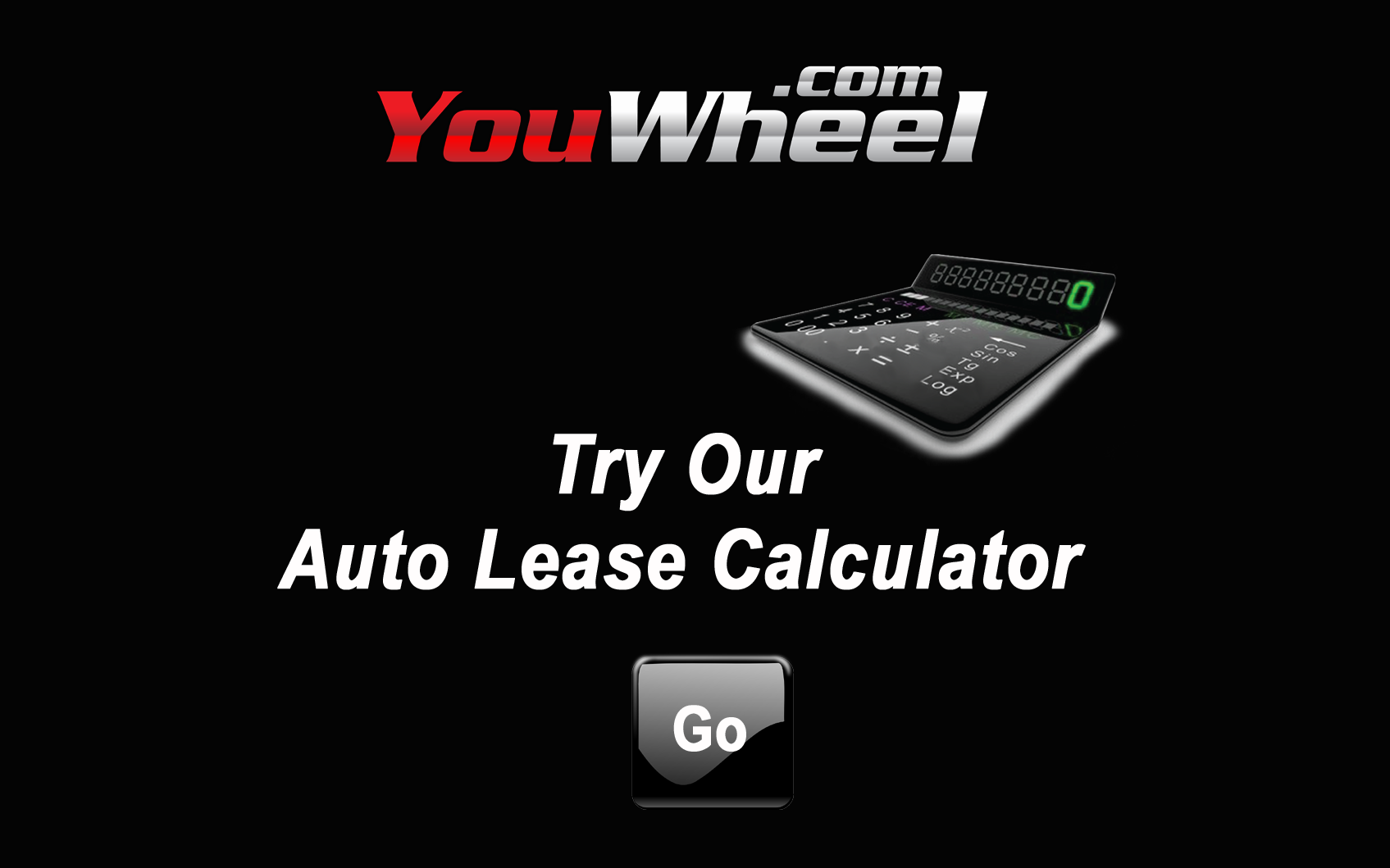 Different state's tax regulation make computing the monthly payment and drive off very complicated. So as a consumer, you can simply use our leasing calculator (and no need to worry about the tedious mathematical computation), and remember two things: try your best to LOWER the Sales Price, and LOWER the Money Factor!
For tips to lower the sales price, please read our previous Chapter 3:
For lowering the money factor, please see the next chapter.
Comments
comments